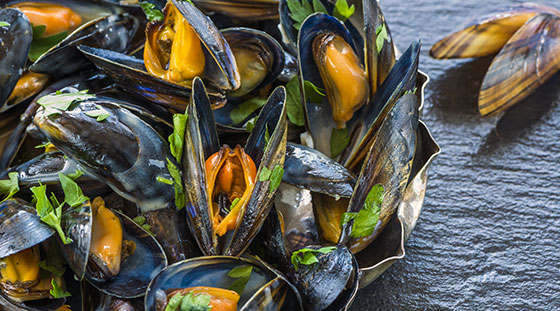 Get a taste for the Flemish influence in Lille
If you are in search of a dish simmered to perfection and made with love, just like granny used to make, head to Lille! You will find a number of delicacies including carbonnades flamandes (pieces of meat simmered in a beer sauce), hochepot (a type of meat stew) and flamiche au maroilles (leek tart, with the distinctive taste (and smell!) of maroilles cheese). If your visit happens to coincide with Lille's braderie flea market, don't miss the opportunity to try a bowl of moules marinières - mussels in white wine - with chips! ;-) And since the traditional menu doesn't seem to know the meaning of a light meal, make sure you don't leave town without a portion of tarte au sucre (sugar tart) or gaufres fourrées (filled waffles) from Méert.
Where to eat?
Combine your gourmet getaway with a shopping trip: 'Shopping break in Lille: our recommendations'!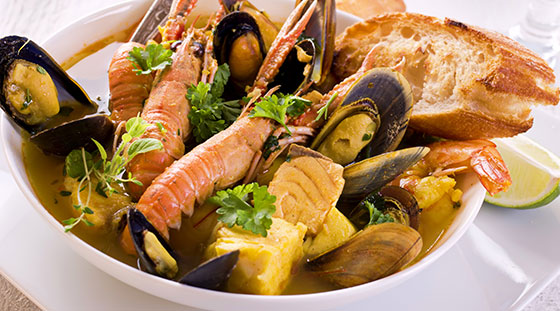 Hybrid cuisine in Marseille
An integral part of the town's culture, bouillabaisse (fish soup served with croutons, rouille sauce, fish and potatoes) doesn't have the monopoly on Marseille's cuisine. To discover the hybrid cuisine that delivers Marseille's sunshine to your plate, try one of the town's traditional dishes: pâtes au pistou (pesto pasta), daube provençale (beef stew), aïoli (garlic mayonnaise), anchoïade (anchovy paste), tapenade, farcis de légumes (stuffed vegetables), panisses (a mix made from chickpeas) or chichi frégi (a large sugary doughnut).
Where to eat?
Plan your city break to Marseille with our articles 'Marseille for €60 per day' and '5 tips for your Marseille trip'.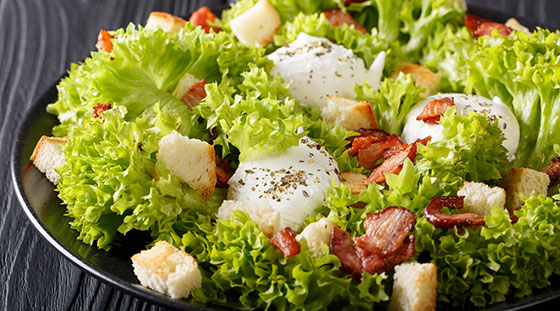 The joys of the bouchons of Lyon
A brilliant blend influenced by the surrounding regions, Lyon's culinary scene is set to dethrone that of Paris (if it hasn't already done so ;-)). At the very heart of this melting pot of flavours lie the traditional bouchons: joyful, authentic restaurants where you can try a salade lyonnaise (a green salad composed of poached eggs, fried lardons and croutons), quenelles de brochet (pike quenelles) or even a tablier de sapeur (a local delicacy made from tripe). Lyon, however, is also home to many a starred chef. The gastronomic capital currently boasts no less than 16 Michelin-starred restaurants. So if there's one town where you should go to try gourmet cuisine, it's this one.
Where to eat?
If you're planning a getaway, don't miss our article '
10 activities and must-sees during a trip to Lyon
'.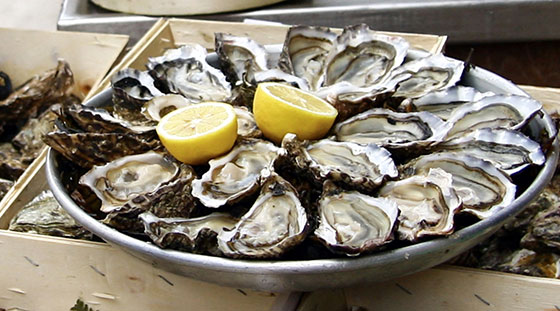 Gourmet food and generosity in Bordeaux
Every fine gourmet knows it: the South West is brimming with fine products. Duck, seafood, good wine - the list goes on! Arcachon Bay oysters, often accompanied with spicy cold meats (such as grenier médocain or gratton de Lormont) or foie gras, pâtés and preserves; there's something to suit every palate. The carnivores among you will be won over by a delicious entrecôte steak, garnished with porcini mushrooms or a sauce made from shallots cooked in red wine (of course!). Those with a sweet tooth are not left out: the region is known for its gâteau des rois (brioche garnished with preserved fruits and flavoured with orange blossom) and canelés (a small spongy pastry flavoured with rum and vanilla).
Where to eat?
Take a look at our article 'Bordeaux: 10 things to do' before you leave and make sure you don't miss anything the town has to offer.