Canal Saint-Martin
Set in northeast Paris, the 4.5 km-long St Martin's Channel is a haven from the busy city. The 19th-century canal is lined by chestnut trees and spanned by iron-cast footbridges and locks – this is Paris at its most picturesque. Go for a romantic stroll along the banks, relax in of the trendy bars around the canal or rummage around in the neighbourhood's independent boutiques, concept and outlet stores. You can even book a canal cruise, which will reveal a whole different side of the city.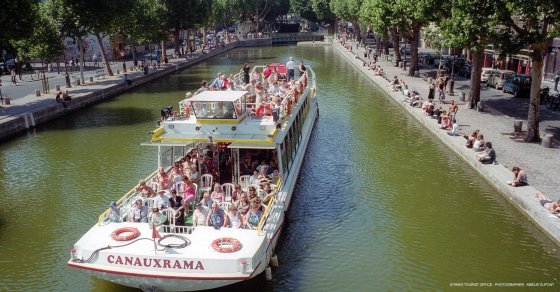 Rue Crémieux
Rue Crémieux is the most colourful street in Paris. Set in the 12th arrondissement, this cobblestoned street is home to charming little houses with façades in pastel colours. The brightly painted shutters and terracotta flower pots lining the pavements add to the street's quirkiness - everything here is easy on the eye. But careful, you might not have this delightful spot all to yourself once the secret's out, so let's keep this one between us ;-)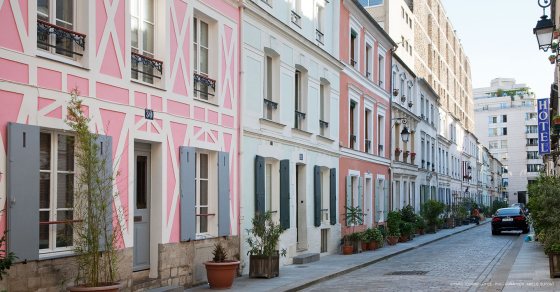 Montmartre vineyard
When you think of French wines, the famed regions of Bordeaux, Alsace, Languedoc and Burgundy are top of mind. But did you know that there is one working vineyard in the heart of the City of Light? If you didn't, that's no surprise because Clos Montmartre, as the vineyard is called, is one of the city's best kept secrets. While most tourists visit the renowned basilica of Sacré-Coeur and then descend back down, only a few manage to stumble upon the Clos Montmartre vineyard, which is located in the Rue des Saules (to the west of the church).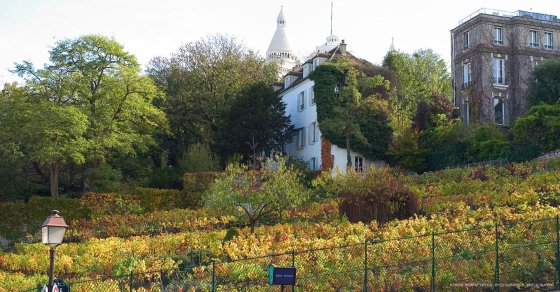 Galerie Véro-Dodat
Despite its central location nearby the Louvre, the Galerie Véro-Dedat is often overlooked by the masses. Built in 1826, this neoclassical glass-roofed shopping arcade is one of the eighteen remaining passages in Paris. With its marble columns, black and white tiled floors and frescoed ceiling, this ravishing gallery is one not to be missed. Today, the Véro-Dodat houses a dozen elegant high-end boutiques, among which a Christian Louboutin store.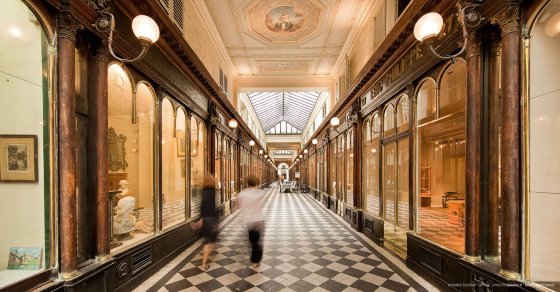 La Petite Ceinture
If you're a bit of an adventurer, this abandoned railway in the centre of Paris will be right up your alley. No longer in use since 1934, the Petite Ceinture (or little belt) is now a safe haven for hundreds of plants species and wildlife. Several sections of the railway line are accessible to the public. Put on your hiking boots and you'll be amazed at everything this green space will reveal: fauna and flora, colourful graffiti, an old train station converted to a unique canteen and much more. If you want to explore Paris' backyards, this is it!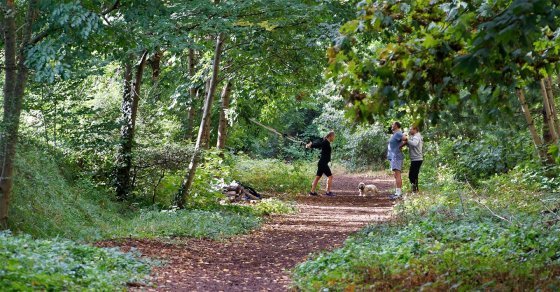 The oldest tree of Paris
Along the banks of the Seine, opposite the Notre Dame, you'll find a silent witness to the city's long and rich history. On the Square René Viviani, alongside the Church of St-Julien-le-Pauvre, stands the oldest tree of Paris. This locust tree is said to have been planted in 1601 and so it has been watching over Paris for over 400 years. The tree is still healthy but it needs to be supported by concrete crutches… but wouldn't we all at that age? :-)