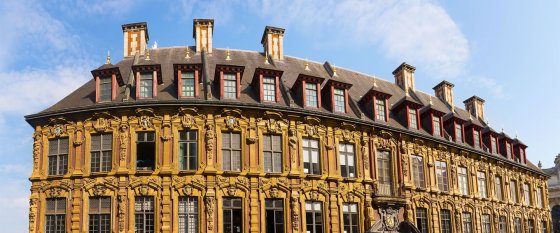 Discover Lille – 10 top tips for things to do
01 | With a collection that is undoubtedly among the richest in France, the Palais des Beaux-Arts de Lille contains prestigious paintings by many European (Rubens, Van Dyck, Goya, Delacroix, etc.) and French artists (David, Courbet, Puvis de Chavannes, etc.) as well as sculptures (Rodin, Claudel, Carpeaux, etc.) and ceramics.
02 | With its prestigious modern art collection (Braque, Kandinski, Léger, Miro, Modigliani, Picasso), impressive collection of contemporary art (Boltanski, Buren, Deacon, McCollum, Messager) and the largest collection of art brut in France (Corbas, Darger, Forestier, Lesage, Wölfli), the LaM is a major museum of 20th century art in northern Europe.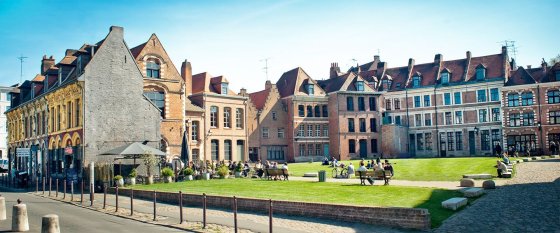 03 | You'll love the flamboyant architecture of Lille's old town:pastel-coloured façades, a wide range of architectural styles from the 17th century and more. Remember to look up to get the full effect. Be sure to make a detour along Rue Esquermoise, a long shopping street where you'll find the famous Méert pâtisserie, the oldest cake and chocolate shop in Lille – the famous waffles are not to be missed!
04 | The futuristic Euralille district first built more than 20 years ago, is centred around the Lille Europe railway station, the Lille Grand Palais exhibition centre and the Euralille shopping centre. Along with Rue de Béthune, this is the ideal place for all fashionistas looking for major international labels or more intimate boutiques.
05 | If you're longing for some green spaces, head for the Jardin des Plantes. This botanical garden and park is situated in the south of the city and contains a tropical greenhouse, a rose garden, trees and shrubs. PS: entry is free!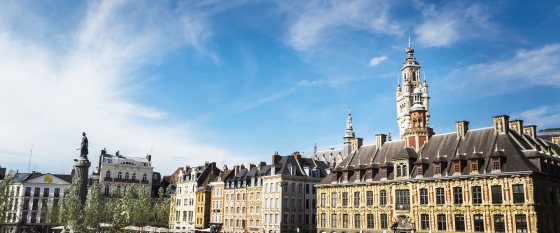 06 | Another icon of the capital of French Flanders is the city hall and belfry, built in the 1920s and inspired by the traditional triangular gables of Flemish houses. The UNESCO-listed belfry stands 104 metres tall and is open every day – go up to enjoy a panoramic view of Lille's old town!
07 | And because food is a key part of exploring a city, no visit to Lille would be complete without tasting some potjevleesch (meaning 'little pot of meat'), a traditional dish made of pieces of meat in a slightly acidic jelly, served with Belgian fries.
08 | Lille 3000 is a cultural programme that continues and deepens the enthusiasm generated in 2004, when the city was the European Capital of Culture. Neither festival nor biennale, Lille3000 invites you to discover cultures via the most contemporary artists from the local area or further afield, opening up its events to as many people as possible in the heart of the city. For more information, visit www.lille3000.eu.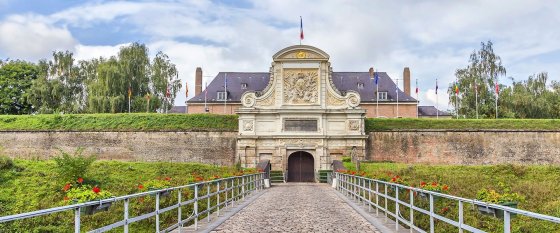 09 | What would Lille be without its Braderie flea market? On the first weekend of September each year, the city is transformed into the largest flea market in Europe. A treasure trove of bargains, the Braderie is packed with traders, original artists, antique dealers and so on. Whether you're an expert on porcelain or simply enjoy browsing, you shouldn't miss it!
10 | The Lillois' favourite meeting place, the Grand Place (renamed "Place du Général-de-Gaulle" in September 1944) lies at the intersection of the great fairs in the North and the South and has been the city's commercial centre since medieval times. The Vieille Bourse, the old stock exchange, is also a grandiose symbol of the city. An impressive building with ornate columns embellished with elegant female figures and façades decorated with garlands, the Vieille Bourse consists of 24 private residences overlooking a central courtyard where booksellers and chess players can be found every afternoon.