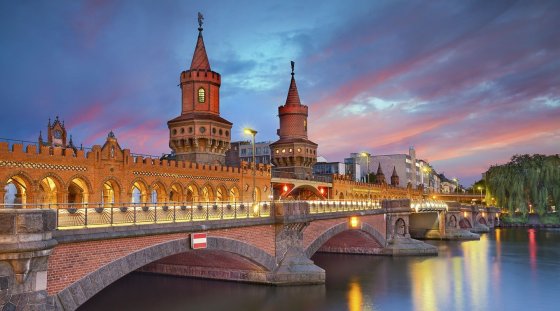 BERLIN
From November, Christmas markets of all kinds start popping up all over the city. You'll be spoilt for choice as Berlin offers over 60 different markets. Soak up the Christmas spirit while you wander around the little wooden stalls framed by twinkling lights and admire the traditional gifts and decorations… and don't forget to sample a Glühwein to chase away the frosty temperatures ;-)
Would you say you're more of a Grinch than Santa's Little Helper? That's fine, too, as there are plenty other winter activities around in Berlin. The UNESCO listed Museumsinsel (Museum Island) with its five internationally renowned state museums is guaranteed to keep you busy all year round. If you're not afraid of the cold, visit the Tiergarten Park, which is particularly charming snowed in. Conclude your romantic walk – you won't come across many people here in winter – with a piece of warm apple cake in Café am Neuen See.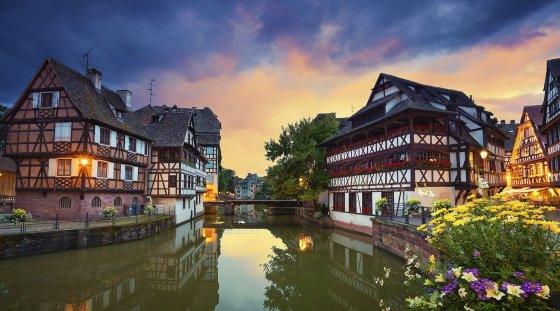 STRASBOURG
While this city is picturesque regardless of the season, there's something special about the 16th century half-timbered houses in La Petite France quarter in winter… Just as the city's countless bridges are undeniably pretty as they are reflected in the frozen river. And for the best views of city, climb your way up the Cathédrale Notre Dame de Strasbourg – a guaranteed way to get you warmed up in no time!
Alsatian cuisine is fit for winter, as well, with dishes like choucroute garnie (sauerkraut with sausages and mashed potatoes), Baeckeoffe (a hearty casserole with potatoes and three kinds of meat) and coq au Riesling (chicken in white wine sauce) with Spätzle, traditional German dumplings.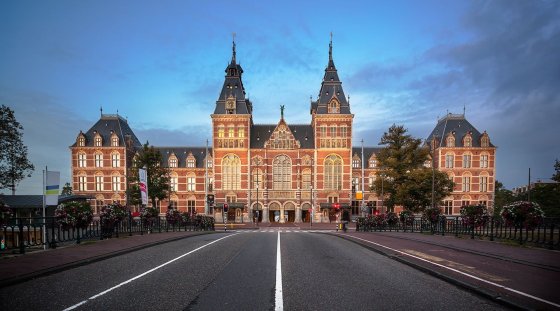 AMSTERDAM
The Dutch capital (literally) lights up in winter. Apart from the many different Christmas and winter markets, there's also the Light Festival. From the end of November until mid-January each year, dozens of light installations throughout Amsterdam illuminate the canals, trees and canal houses. If you want to make sure you don't miss any of the light pieces, book the Winter Wonder Walk, a 45 minutes guided walking tour which includes other sights as well.
With the I Amsterdam City Card, you get free entry to Amsterdam's best museums, particularly convenient in winter, when there are already fewer visitors so you'll have plenty of time and space to peruse the museum collections. Not fond of museums? Make your way to one of the city's ice skating rinks or visit the IceBar if you've decided you're not cold enough ;-)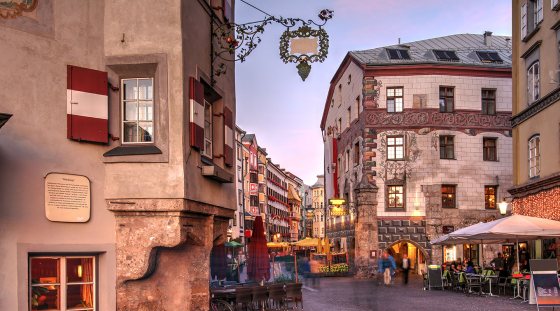 INNSBRUCK
Tucked away in the Austrian Alps, the town of Innsbruck is one of Austria's most popular tourist destinations. This winter sports paradise also offers a wide range of restaurants, shops and other tourist attractions, all truly coming alive in the coldest season of the year. Stroll around the Altstadt with its attractive historical houses or visit one of Innsbruck finest architectural pieces, such as the Renaissance Ambras Castle or the Imperial Palace of Hofburg.
If you're in luck, you can even admire the athletes speed down the 120m high Bergisel Ski Jump – if you're not afraid of a steep climb, the viewing platform at the top offers you the best views. The Innsbrucker Nordkettenbahnen cable car provides an alternative for those who want to go into the mountains without having to climb. The ride takes around 20 minutes.