For stays with children, we recommend Nuremberg
The Christmas market in the Hauptmarkt in the heart of the city is one of the largest in the world. From the balcony of the stunning gothic Frauenkirche (Church of our Lady), the Christ Child opens the festivities every year by making a short speech.
The city is home to the wonderful Toy Museum, as well as a children's Christmas market in the Hans-Sachs-Platz with fun activities such as the merry-go-round featuring Father Christmas and his sledge pulled along by the reindeer.
The city's medieval architecture will delight young and old alike, and only adds to the magic of the season.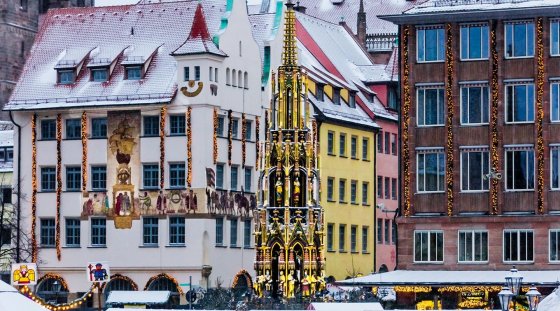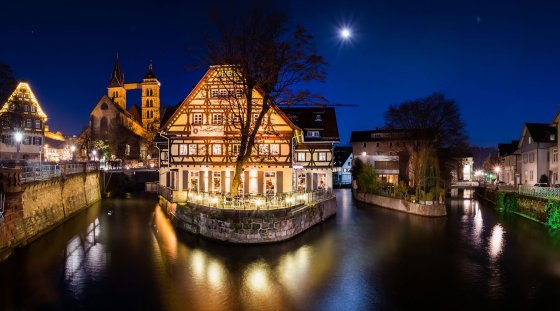 For those seeking sights and sounds, we recommend Esslingen
In the city of Esslingen am Neckar, an entirely medieval market awaits. You will arrive to bustling streets with their well-preserved timber-fronted houses. Street performers, acrobats, fire jugglers and troubadours line the streets, while traders in historic dress depict the local crafts practised in medieval times.
Take a look in the town's 200 traditional shops and take your pick from the beautiful wares and tasty food. You can also watch a torch-lit procession on the road leading to Esslingen Castle or listen to concerts of Romantic classical music.
For an authentic experience, we recommend Stuttgart
With almost 300 wooden huts set up in the historic city centre, the Stuttgart Christmas market is one of the largest and most widely known of all the Christmas markets. Many Germans also consider it to be one of the most authentic.
During your visit, you can hear the free performances given in the courtyard of the Old Castle, including the exceptional children's choirs. And be sure not to miss the magical illuminations in the old city. The house fronts are decorated with Christmas figures especially for this period.
As for food, do try the "Maultaschen", a local speciality of giant ravioli stuffed with meat and spinach.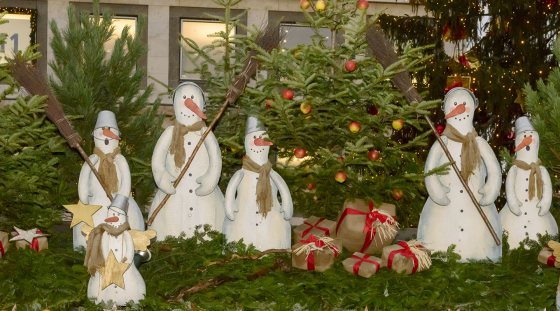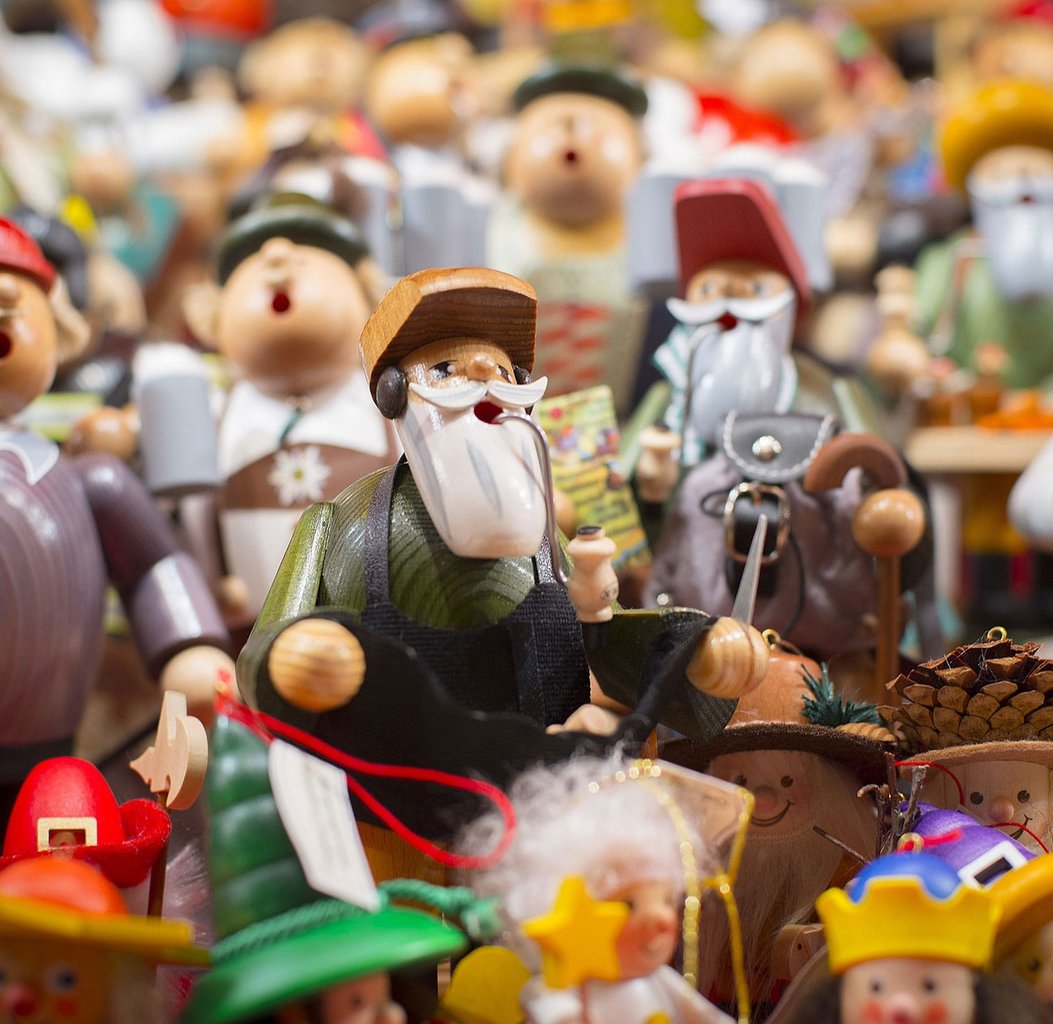 Do not leave any market before you have:
Tried the German specialities, particularly the Kartoffelpuffer (a kind of potato pancake) or the grilled sausages
Drunk some Glühwein (mulled wine)
Tasted the Stollen (a loaf made with dried fruit)
And do not return home without:
Some handmade Christmas decorations
Some Lebkuchen (large, decorated heart-shaped biscuits)
Some souvenir mugs: each market has its own mug that you can fill up with mulled wine at the various shops.
And finally:
Plan ahead and insulate yourself from the cold with well-lined footwear suitable for walking
Avoid sampling the mulled wine on an empty stomach. Some mulled wine recipes are enhanced with rum and can be deceptively dangerous
For further information, visit the German National Tourist Board's website.