1. The British Museum in London
The most visited museum in England and the third most visited in the world, The British Museum is dedicated to human history, art and culture. The museum holds a vast collection of works, including the Rosetta Stone, Parthenon sculptures, the Mummy of Katebet and much more. And what's even better: like most museums in Great Britain, The British Museum is accessible for free!
2. The Rijksmuseum in Amsterdam
The Rijksmuseum is the heart of the Amsterdam museum district, housing over 8,000 art works inside a monumental building. Some of the most famous pieces you shouldn't miss include the Night Watch by Rembrandt and Vermeer's Milkmaid. And for a jaw-dropping moment, walk into the impressive Cuypers Library, the biggest and oldest art library in the Netherlands.
3. The Louvre in Paris
One of the world's largest museums, the Louvre is a distinctive landmark in the city of Paris and the most visited museum worldwide. The list of art treasures that can be found here is pretty much endless and includes the Venus de Milo, Da Vinci's Mona Lisa, Michelangelo's Dying Slave and Eugène Delacroix's "Liberty Leading the People". As the Louvre is crowded at most times all year round, make sure you plan your visit ahead!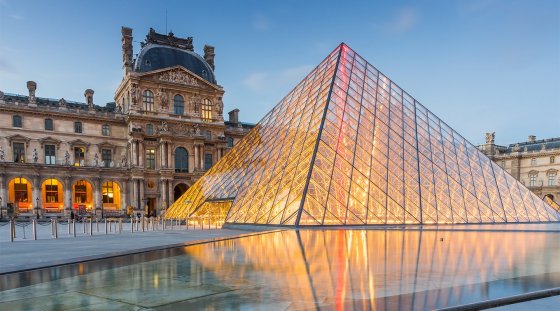 The Louvre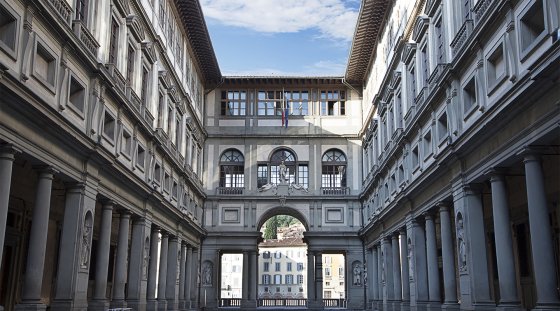 Uffizi Gallery
4. Uffizi Gallery in Florence
One of the world's finest and oldest art galleries, the Uffizi Gallery is Florence's number-one attraction. The gallery is as beautiful on the outside as it is from within, located in the heart of Florence along the Arno River. Some of the works of art you should see include Botticelli's La Primavera and The Birth of Venus, Caravaggio's Medusa and Laocoön and his Sons, the stunning sculpture by Bandinelli.
5. Museum Island in Berlin
This unique cluster of 5 museums is a UNESCO-listed site and a must-visit if you're in Berlin. The Pergamon Museum, the Bode Museum, the Neues (new) Museum, the Alte Nationalgalerie and the Altes (old) Museum hold countless artworks ranging from antiquity to the recent past… Spending the whole day here is easy if you're into art!