1. Victoria & Albert Museum (V&A)
One of London's most magnificent museums, The Victoria & Albert Museum houses over 2 million objects spanning several centuries. Spread out on 7 floors, the museum collection includes jewellery, ceramics, photographs, textiles, furniture, book arts and so much more, all set within a remarkable piece of architecture. And if that doesn't convince you, maybe this will: the permanent exhibition at the V&A is completely free of charge.
2. National (Portrait) Gallery
One of the world's most impressive collections of paintings can be found at the National Gallery, which displays works by Botticelli, Rembrandt, Turner, Van Gogh, Renoir, da Vinci and many other famous painters. Over 2,000 works await! Ps, don't forget to pay a visit to the gallery's little sister, National Portrait Gallery. Hundreds of thousands of portraits (photographs, paintings, drawings, etc.) stare you down from the museum's walls – from historic faces and royalty to modern-age celebrities. And yet again, both museums' permanent collections are free of charge.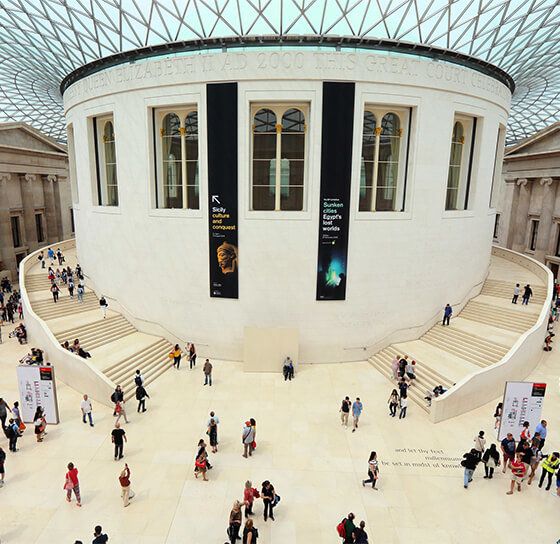 British Museum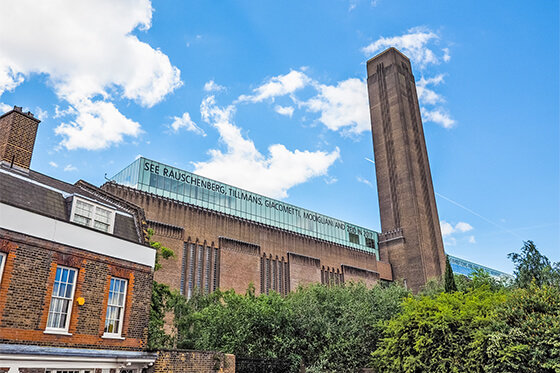 Tate Modern
3. British Museum
Of all the London museums, the British Museum is the most famous one. Home to 8 million objects and artefacts, the museum welcomes around 6 million visitors every year. Its collections are dedicated to human history, with eye-catchers like the Rosetta Stone, the Elgin Marbles and Egyptian mummies. If you find it hard to plan your visit – there's so much to see, so little time – you may want to take the 90-minute highlights tour (14 pounds per person; however, museum admission is free).
4. Churchill War Rooms
Something completely different from the previous ones: the Churchill War Rooms. This is the wartime bunker that sheltered Prime Minister Churchill and his trusted advisors during the Blitz, an 8-month-long German bombing attack on London. See for yourself these underground headquarters which were once buzzing with plans, strategies and secrets and get valuable insights into the nation's darkest days of the Second World War.
5. Tate Britain / Tate Modern
Tate Britain's home to the world's largest collection of British art, including masterpieces by Whistler, Francis Bacon, Gainsborough, Damien Hirst, Lucian Freud and so on. The Tate Collective also includes Tate Modern, which is all about international modern and contemporary art. Set in a former turbine hall on the banks of the Thames, this museum holds exquisite works of art by Matisse, Picasso, Dali, Pollock, Warhol, Cézanne, among many others. And like many of London's museums, entry's free.