Activities and must-sees during a trip to Lyon
01 | On foot or by cable car, climb Fourvière hill to see Lyon from above. The hill and the Basilica of Notre-Dame still display a wealth of historical remains from when it was the Capital of the Gauls. Standing against the hill, discover the Odeon or the superb ancient theatre and visit the Gallo-Roman museum.
02 | Wander around the alleys of Lyon Old Town: the romantic quarter and UNESCO World Heritage Site; look out for the famous "traboules", splendid hidden passageways between buildings. PS: the most remarkable one is undoubtedly that leading to the Tour Rose, or Pink Tower
03 | From Lyon Old Town, take the St Georges footbridge to get back to the Presqu'île. This is the shopping centre, from big brands to the small Lyon-based labels of the Villages de Créateurs. You'll find something for everyone.
04 | Take a boat trip around the lake at the Parc de la Tête d'Or, visit its pretty rose garden or stroll through Lyon's zoo, located at the centre of the park.
05 | Don't miss a trip to the indoor food market at the Halles de Lyon-Paul Bocuse to taste a charcuterie platter accompanied by a good red wine. Take the time to try the sausage in brioche, pike quenelle or salted pork in a Lyon bouchon.
06 | Take a walk along the beautifully landscaped banks of the Rhône. Treat yourself to a break in the Guillotière markets or on one of the many barge bars moored on the river.
07 | Cinema was born in Lyon, and is a key part of its history. Why not visit the Institut Lumière, which is located on the 'Rue du Premier Film', or First Film Street. You couldn't make it up!
08 | Take a walk through the small streets of the Croix-Rousse hill and admire the view from its slopes. The artist inside you will want to discover the painted walls, starting with those of the Croix-Rousse.
09 | What would Lyon be without Guignol? Guignol is the emblem of the city and heir to the 19th century traditions, champion of the Lyon dialect and a living prop from the theatrical traditions of French puppetry. Be sure to see one of his shows!
10 | The Musée des Beaux-Arts housed in the ancient Dames de Saint-Pierre Abbey displays all the different styles of masterpieces, from ancient Egyptian to modern art. The Musée des Confluences, located on the Presqu'île peninsular at the confluence of the Rhône and Saône, is a museum of natural history, anthropology, society and civilisations.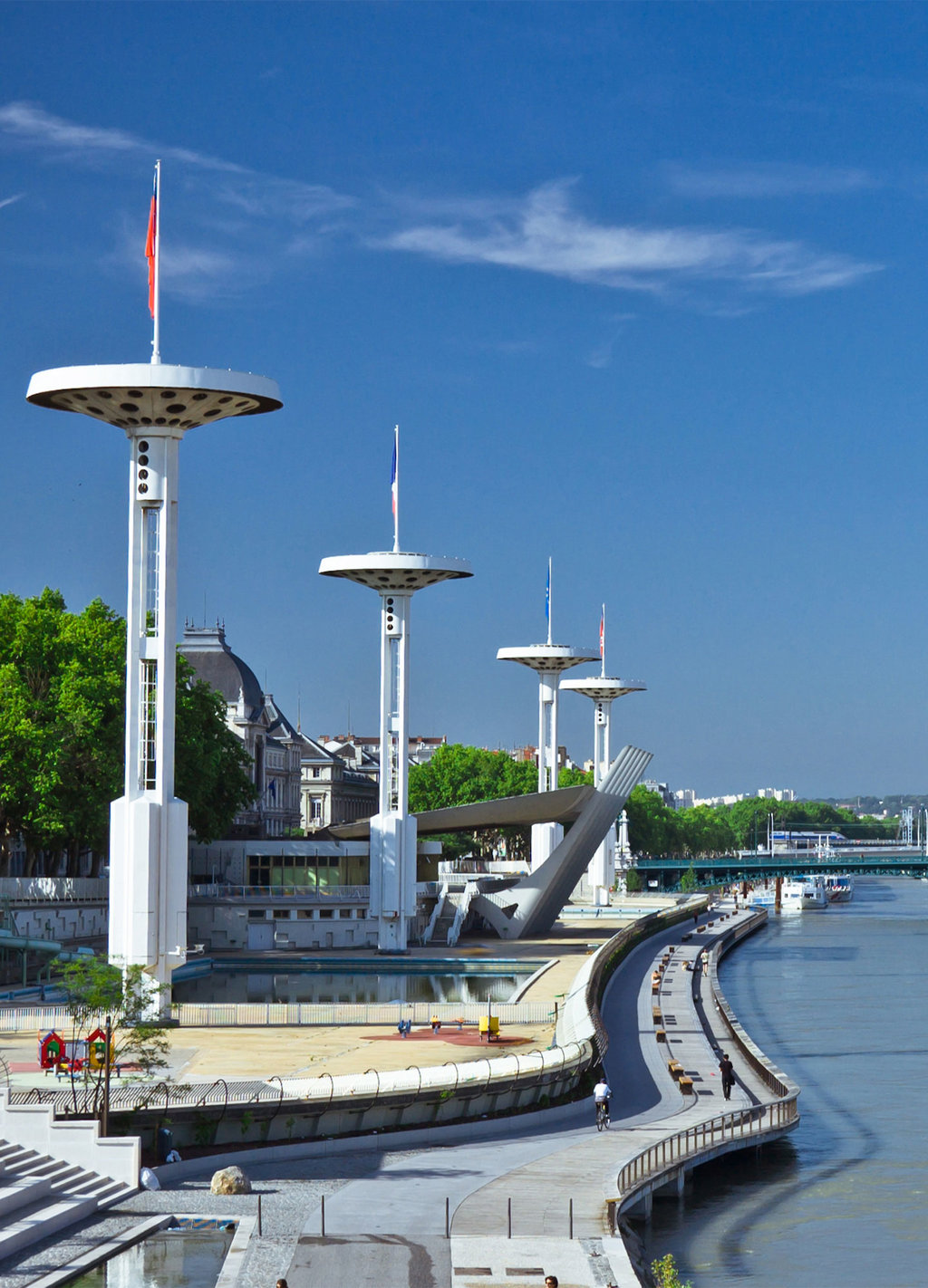 The banks of the Rhône