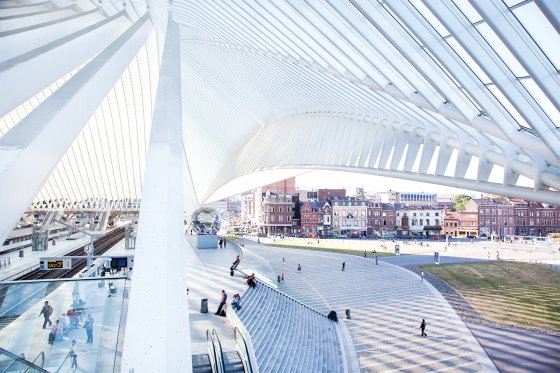 1. Liège-Guillemins, Belgium
Designed by Santiago Calatrava, the strikingly modern station of Liège-Guillemins consists mainly of glass, steel and white concrete. With light pouring in through the many skylights and windows, this astonishing piece of architecture draws in not only train travellers, but architecture buffs as well.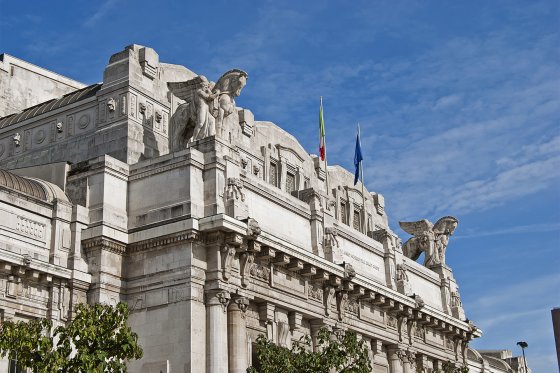 2. Milano Centrale, Italy
What was originally a simple building design became more and more complex as former Prime Minister Mussolini wanted Milan's Central Station to reflect the nation's powerful regime. The result is a gorgeous blend of architectural styles, including Art Deco and Art Nouveau.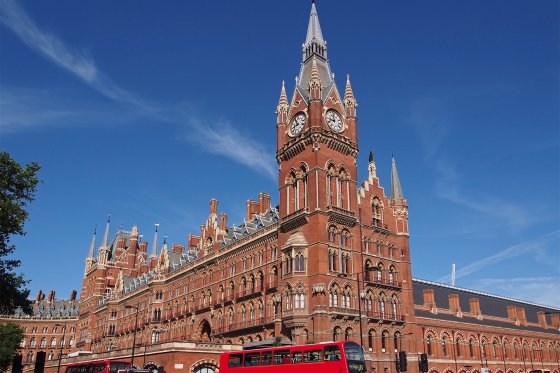 3. London St Pancras International, Great Britain
The red brick Gothic façade of the St Pancras train station is a fine example of England's great Victorian architecture. The station, which took 20 years to build, features immense halls and many shops, restaurants and bars.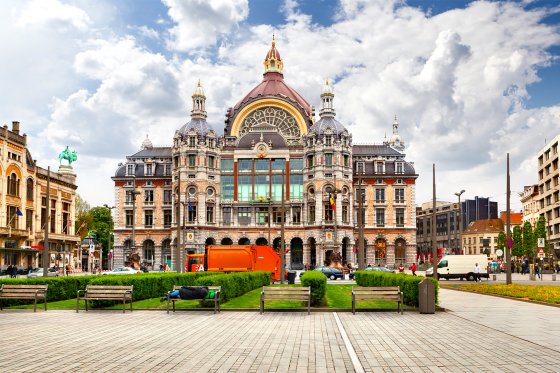 4. Antwerpen-Centraal, Belgium
The neo-baroque central station of Antwerp boasts a massive dome over the waiting room hall and features over 20 kinds of marble and stone. No expense was spared in building this opulent building, which is regarded as the finest example of railway architecture in Belgium.
5. Madrid Atocha, Spain
The largest train station in Spain is not only a transportation hub, it also houses an indoor botanical garden and turtle sanctuary! There are about 7,000 plants in the garden, which also features small ponds with fish and turtles. On the outside, the Atocha station boasts an impressive wrought iron style.