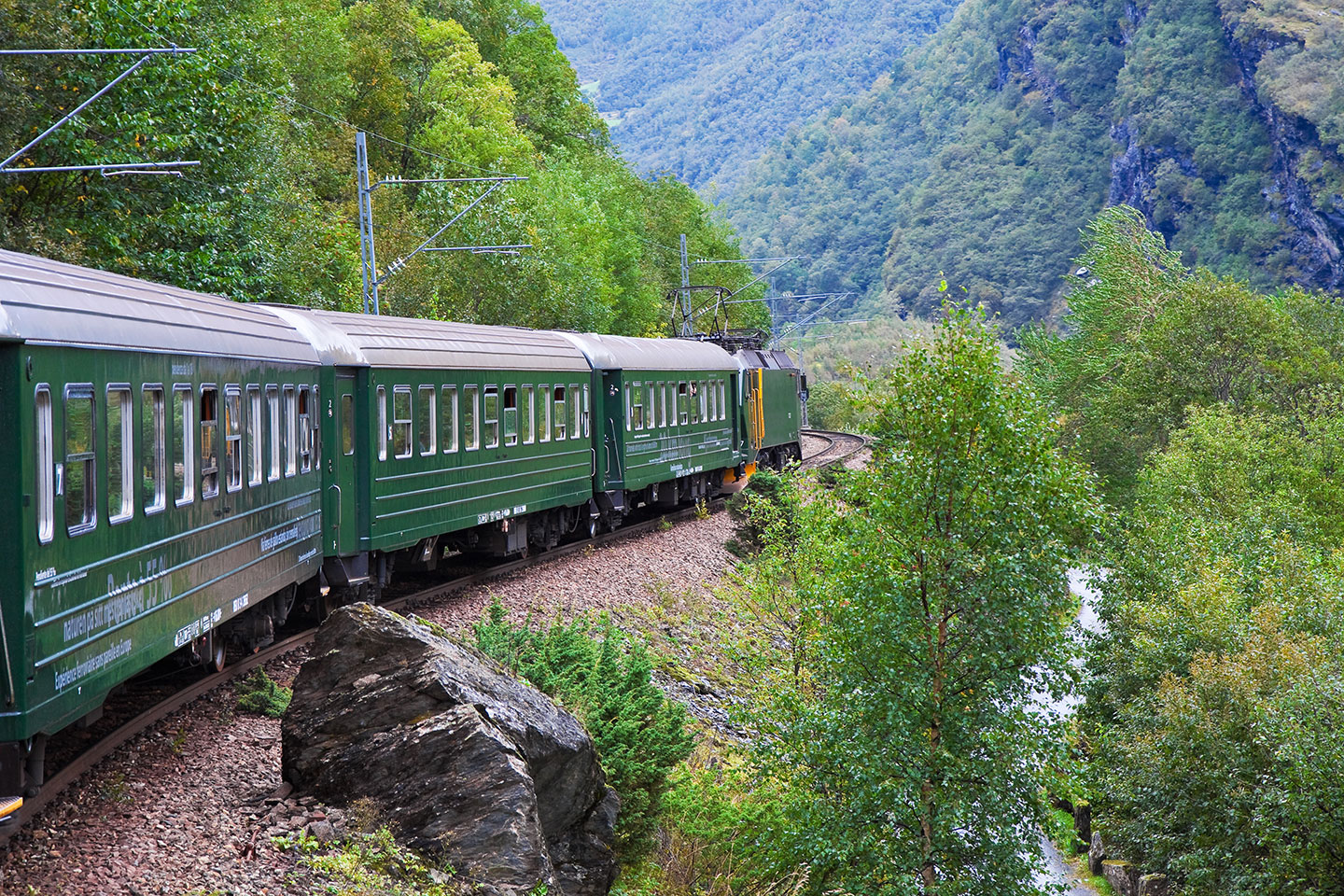 Scandinavia
01 | Flåmsbana – The train brings you from the Myrdal ski resort to Flåm, skirting the longest and deepest of the fjords, the Sognefjorden. This 40-minute journey meanders through the narrow valley across a landscape of spectacular waterfalls and towering mountain peaks. Don't miss the spectacular sight of the Kjosfossen waterfall.
02 | Travel from Oslo to Bergen – this route offers some of the most spectacular scenery in Norway…deep fjords and snow-capped mountain peaks, skirting frozen lakes and grassy plains. The seasons seem to change as you make your way along the route of this superb and unforgettable journey.
03 | The 1,300 km of the Inlandsbanan – From Kristinehamn (south) to Gällivare (north), the railway line, open in summer, crosses dense forests where you can spot reindeer and elk. The train will take you to Lapland, above the Arctic Circle.
Italy
04 | From La Spezia to Levanto – Take a trip on this magnificent railway line running along the coastline of the Cinque Terre and you'll feel like you're floating above the water as you journey from one picturesque village to the next.
05 | The Bernina express red train – Considered one of the most beautiful train rides in the world and declared a UNESCO world heritage site, the red Bernina train runs between Tirano and Saint-Moritz (Switzerland). A 3-hour journey through breathtaking and pristine scenery at an altitude of over 2,200 m.
06 | The Renon train – This line is a mere 7 kms long but brings you into the midst of forgotten little villages in South Tyrol. You will be able to enjoy the Dolomite mountains and their stunning scenery.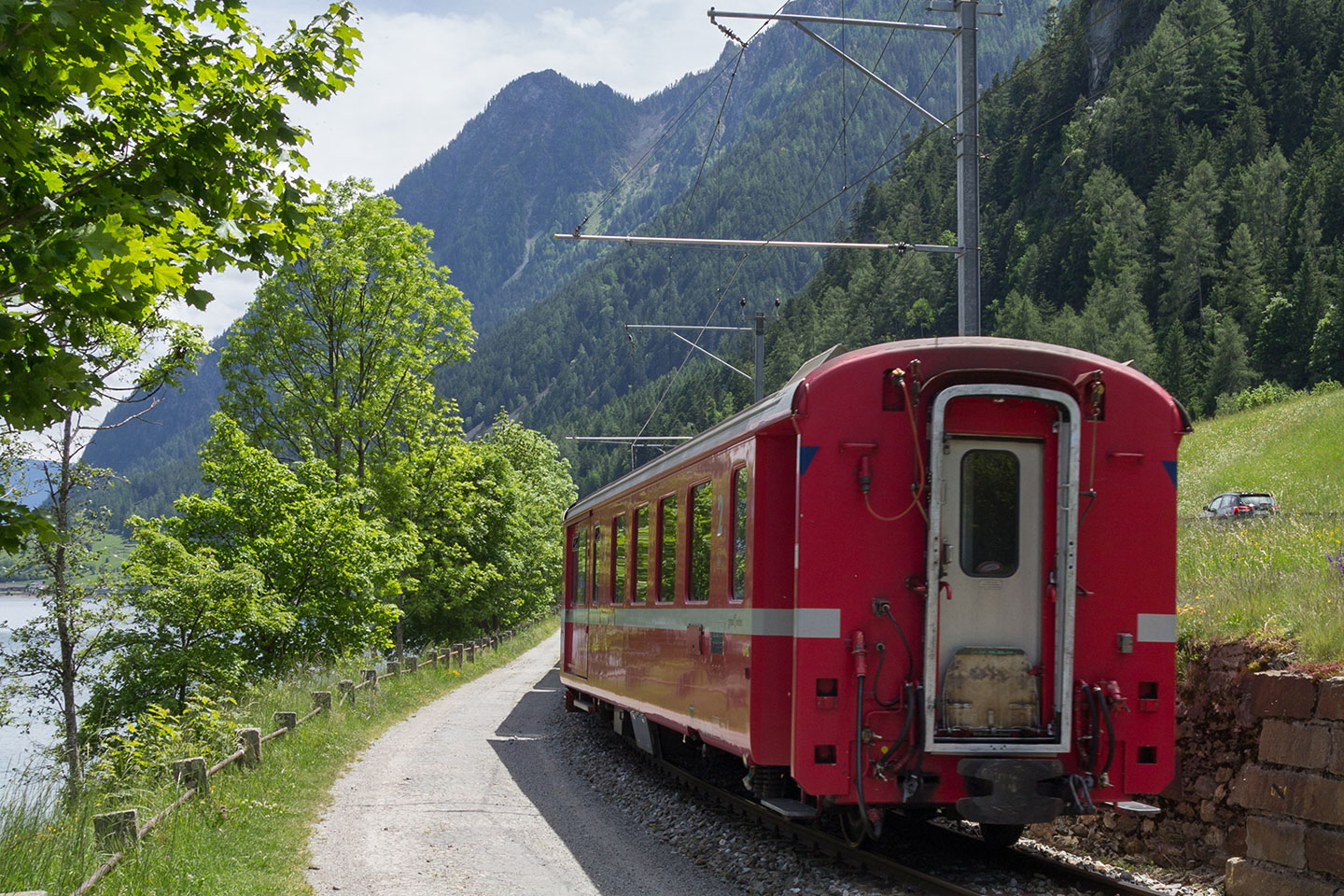 France
07 | The Little Yellow Train line – This legendary train traverses the Cerdagne, in the west of the Pyrénées-Orientales and just north of the Spanish border, over 62.5 kms of rugged terrain. Wind your way through the mountains, pass through 19 tunnels and cross the Séjourné viaduct and the magnificent Gisclard suspension bridge.
08 | Around the ravines with the Mont-Blanc Express – This train crosses the entire Chamonix valley and then continues into Switzerland: mysterious forests, wild gorges and vertiginous peaks unfold before you...while you also enjoy the mountainous and unspoilt Trient valley.
09 | Corsica on board the "trinichellu" – Explore the Isle of Beauty (Corsica) on board this little train hauled by a "Micheline". 232 kms across narrow gorges, forgotten paths and vertiginous slopes, not to mention the coastline, its beaches and its stunning vegetation.
Switzerland
10 | The summit of Europe– The trip up to the Jungfraujoch, which has the highest railway station in Europe at an altitude of 3,454 metres, is the highlight of any stay in Switzerland. Experience a breathtaking spectacle of ice, snow and rock. On a clear day you can even see the Vosges massif in France and the Black Forest in Germany.