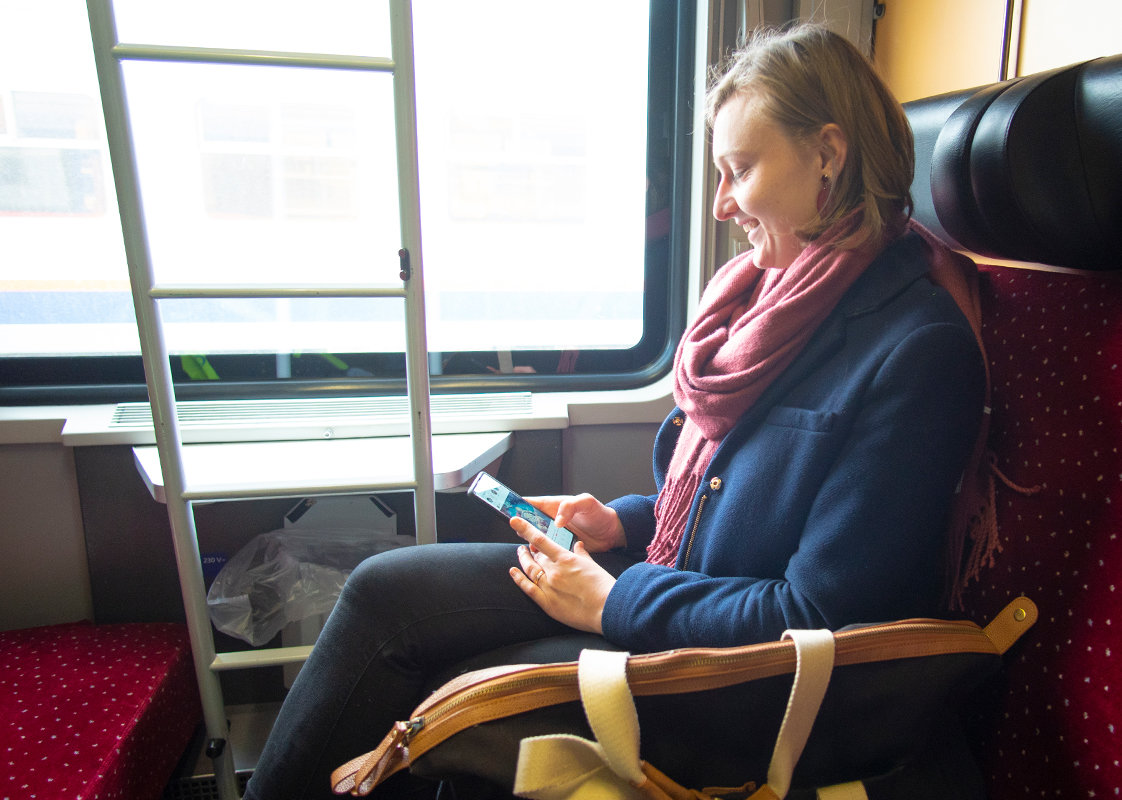 1. Practical information
Straight to where you want to go
The Nightjet leaves Brussels every Monday and Thursday evening at 18.04. You don't need to arrive at the station hours before departure, but we do recommend you're on the platform around a quarter of an hour before the train is scheduled to leave. From there, it's straight on to Austria: part of the train will travel to Vienna, while the other part makes its way to Innsbruck. Simply board the carriage number shown on your ticket and you'll be on the right track.
Stress-free travel
There are no luggage checks or restrictions on liquids to worry about, so you won't have to bother with opening your cases and putting everything on a conveyor belt. Simply board the train and you're ready to go. You won't have to change trains during your journey; the train will occasionally stop at some stations on the way, but you don't need to wake up. Don't forget to look out of the window from time to time (you don't want to miss the sunset). The train will take you through some beautiful scenery, such as the Rhine Valley.

You can choose between seats, couchettes or beds – making your trip as comfortable as you want it to be.
2. Type of seats
Seats
If you book a seat, you'll travel in a comfortable seat in a six-person compartment. These compartments are also suitable for wheelchair users. If you need to freshen up or take a comfort break, washing facilities and toilets can be found at the end of the carriage.
Couchettes
Couchettes are a type of mattress made from the same materials as train seats. You'll be sharing a compartment with four to six people. You can wash or take a comfort break in the shared bathroom facilities, which are also available to passengers with seats.
Beds
If you prefer sleeping in a real bed, then book a sleeper cabin. The cabins have three beds and you can book one for two people, three people, or for yourself. You can choose between standard and deluxe cabins. Deluxe cabins have their own showers and toilets, while standard cabins come with a wash basin but do not have a private toilet.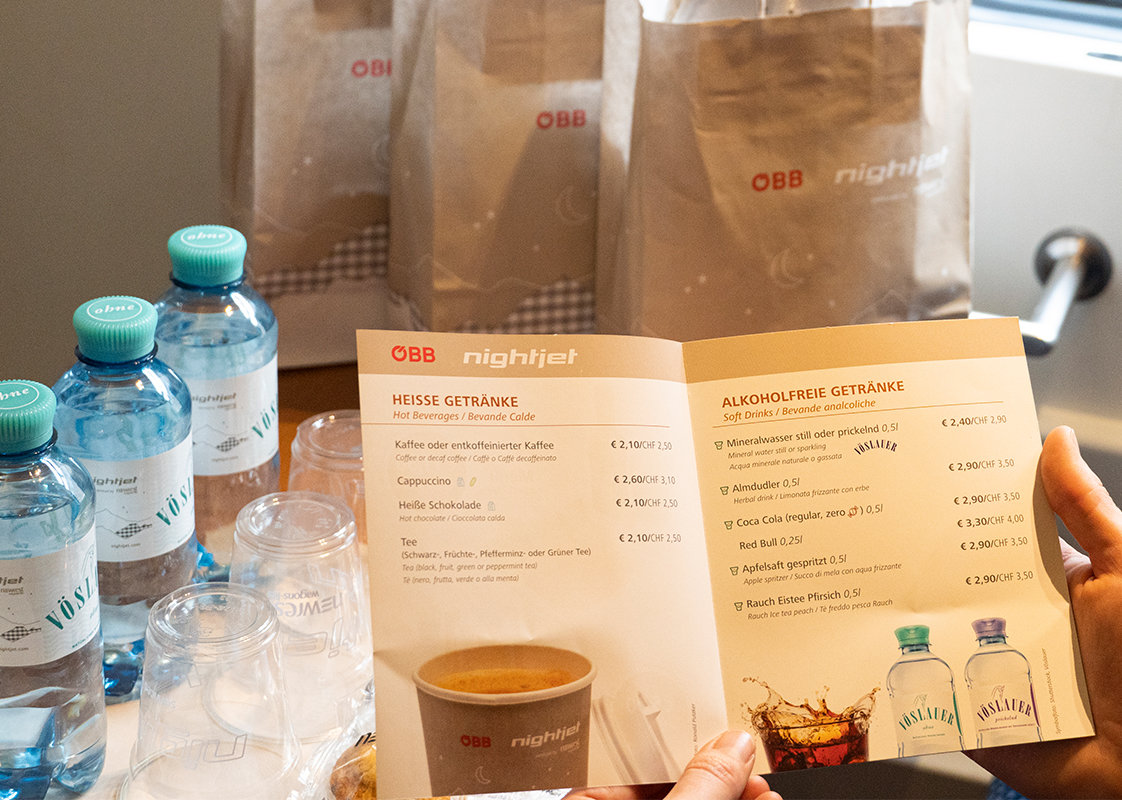 3. Good to know
Travel in comfort
Don't forget your toothbrush and something to keep you entertained when travelling with the Nightjet. There is no Wi-Fi on board, so you may want to download a few films or your favourite series to watch.
Time for a little snack
Feeling peckish on the overnight train? Get in touch with the on-board staff, who will be happy to sell you a snack. Although cooking in compartments is prohibited, sleeper carriage tickets do include breakfast. Passengers in seats and couchettes can purchase breakfast on board; please see the menu in your compartment for more information.
Tucked in
Passengers travelling in seats and couchettes generally sleep in their normal clothes and bring their own sleeping bag. If you've booked a bed, bring your pyjamas along and get cosy.
Silent night
No announcements
are made on board
between 22.00 and 07.00
. Conductors will not wake you up to check your tickets at night either, so you can keep sleeping soundly.

We hope you enjoy travelling with us. Or as they say in Austria: Servus und herzlich willkommen!