The journey there and back
TGV INOUI will take you directly to Lyon from Brussels in 3 hours 20 minutes. If you book your journey up to 3 months in advance, you'll find the cheapest fares, starting from €49*. The ticket price includes your seat reservation and there are no hidden costs – you can even bring as much luggage as you can carry.
Travel expense: 2 x €49 = €98
Accommodation
There is no lack of cheap hotels, hostels and the like in Lyon. If you take some time to look around on websites like Airbnb and Booking, you can find accommodation from as little as €32 per night. A tip for the true adventurers: if you want a more authentic stay in Lyon, you can try out NightSwapping. The concept is simple – a local offers you their spare room in exchange for "Nights", a virtual currency which you can gain by offering someone a stay in your own house or apartment.
Accommodation expense: 4 x €32 = 128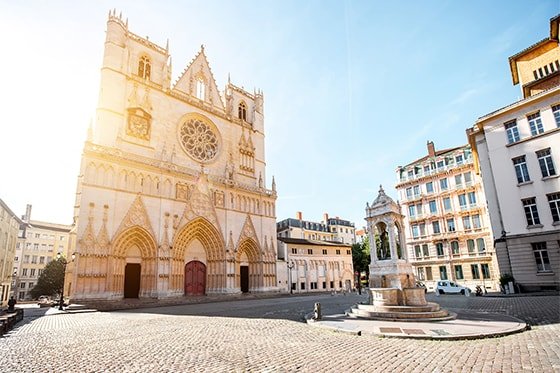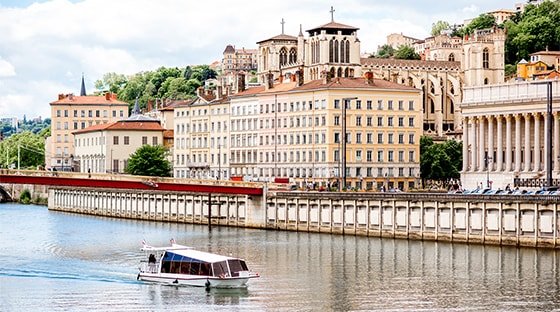 Food
Lyon is considered France's unofficial food capital for many. Here, you can find numerous eateries including Michelin-starred restaurants, typical Lyon "bouchons", food markets, street food and restaurants serving pretty much every type of world cuisine you can think of. And the best news: it won't break the bank – unless you want to dine in a Michelin restaurant, of course :-) Meals under €10 are no exception and you can even find menus of the day at €15 for 3 courses! And if the weather is good, you can always save some money by assembling your own picnic in the park ;-)
Food expense: 4 x €15 = 60
Experience, transport and visit
To get the most out of your budget, we recommend ordering a Lyon city card (book online, get 10% off!). With this card, you get free access to 23 museums, as well as a free guided walking tour and a river cruise. And what's more: it includes a public transportation pass so you can get around Lyon by metro, bus and trolley without additional costs. Visiting Lyon in less than 4 days? No problem, there are four different city cards depending on the length of your stay.
And of course, there are many free activities and sights in Lyon, as well. A walk along the river, a stroll in Old Town,… Just take your pick. Get inspired and discover Lyon's top 10 activities.
Visit expense: €49.90
Total expenses: less than €350 = €80 per day, everything included!