From culinary to cultural experiences in 6 budget-friendly cities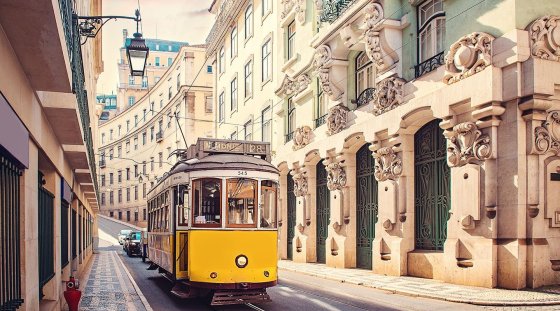 Lisbon - the city of 7 hills
Lisbon, the capital of Portugal, has been voted best European tourist destination over and again. This charming, sun-drenched city is a must-see and won't stretch your budget.
Dinner is served!
Try the 'tascas' - little traditional restaurants serving generous dishes. Order a dish to share ('prato para partilhar') or a half-dish ('meia-dose'). Then taste a typical dessert: Pasteis de Bélem.
See and do
Some public museums and tourist attractions are free, others are free one day per week or per month (often Sunday). Tip: go early to avoid queues, ideally before opening time.
We recommend a tour of the city on foot: wander through the narrow streets, then climb the steps to reach the top of one of the 7 hills: the lookouts called 'miradouros' are magnificent and definitely worth the effort!
Porto - the unconquered city
The historical centre of Porto, with a blend of heritage and lifestyle, is listed by UNESCO as a World Heritage Site. There are so many sights to visit: Ribeira, the historical centre built on the hills, Palacio da Bolsa, Porto cellars, and much more.
Dinner is served!
Try the set menus served in traditional taverns with starter, main course and dessert for less than €10. Ideal for discovering local cuisine at a reasonable price. However, there is a cover charge in restaurants, and bread and appetisers automatically placed on the table are also charged for. Feel free to refuse them to avoid a nasty surprise on the bill.
See and do
Choose the Porto Card - a good-value tourist pass (several options are available) that provides free admission to 11 museums, 50% reduction off admission to others and discounts in some restaurants and other tourist activities such as Sea Life.
Feel like a day at the beach? Take tram 1: it links the city centre with the mouth of the river Douro on the coast. Take a window seat to admire the scenery. More energetic visitors can walk, it takes about 1hr 30mins.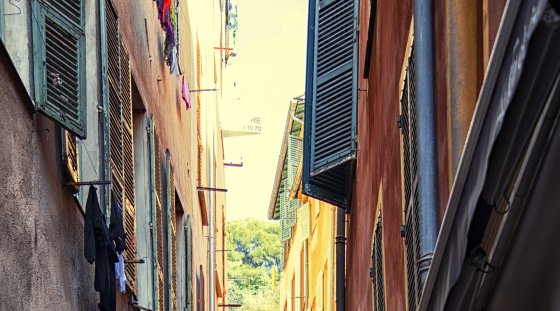 Strasbourg - in beautiful Alsace
Both accessible and exotic, the city of Strasbourg has become known as a remarkable (romantic) destination with its quartier de la Petite France, parc de l'Orangerie, quai des Bateliers, place Kléber, etc.
Dinner is served!
Taste the local treats! Try the winstubs, small traditional inns with a relaxed bistro-style atmosphere and large tables guaranteed. Try the cheapest, most typical dish: 'flammekueche' (flambéed tart).
See and do
The Strasbourg Tourist Information Office proposes budget-friendly packages, such as the Strasbourg Pass which includes admission to a museum, access to the cathedral platform with the astronomical clock show, a cruise and other discounts.
Note: museums are free the first Sunday of the month and every day for under 18s. Admission to some of the city's other remarkable attractions is also free.
Cheerful Nice
An explosion of colour, sun and Italian flavours. Nice - a city with a delightful lifestyle! Avoid the summer season to visit Nice's treasures at their best (and to stay within your budget!).
Dinner is served!
To savour delicious, inexpensive specialities, head for the fruit and vegetable market on cours Saleya, the main pedestrian street in the historical part of Nice, Vieux-Nice. Taste: Socca, a culinary speciality from Liguria made from chickpeas, pissaladière or pan-bagnat. They are cheap and cheerful!
See and do
Check out the different versions of the French Riviera Pass for admission to the city's museums and galeries. A bonus - free access to the Chagall museum and the National Museum of Sport.
Most of the city's beaches are public and free, ideal for cooling off without spending a penny! And you simply must take a walk along the Promenade des Anglais or through the narrow streets of Vieux-Nice. More adventurous visitors will climb up to the Colline du Château to admire the panoramic view of the French Riviera.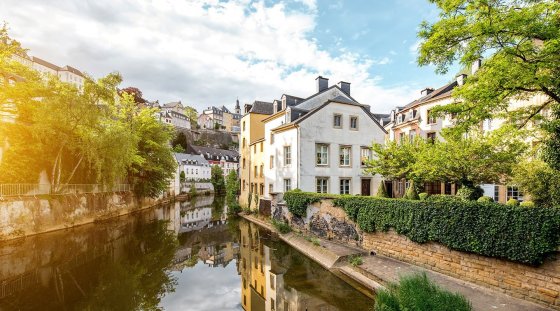 Luxembourg City - traditionally cosmopolitan
Nestled between France, Belgium and Germany, the capital of Luxembourg is a charming and cosmopolitan city with lots of green spaces. Go visit it now! PS: for inspiration see our tips in the article about Luxembourg City.
Dinner is served!
Taste local specialities at street festivals: 'mettwurst' (smoked sausage) or 'grillwurst' (white sausage) served with 'gromperekichelcher' (fried potato galette). In the restaurants, try 'bouneschupp': potato, mettwurst and bean soup.
See and do
Museumsmile is a route shaped like a smile on which you can discover the city's 7 museums. Admission to museums is usually around €5, but free on Thursday and Friday evenings.
Or choose the Muséeskaart pass, which is valid for 3 consecutive days for visiting the permanent collections and temporary exhibitions in the city's museums and art centres (price: €9).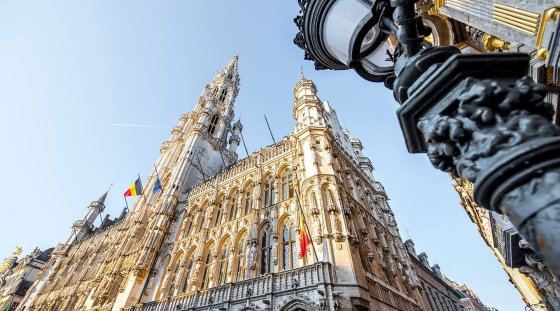 Brussels, my darling
Less than 2 hours by train from Paris and Amsterdam and right in the heart of Europe, Brussels is the ideal city for a budget-friendly trip. For more information, read our article about 10 must-sees.
Dinner is served!
"Chic" restaurants often serve a lunch menu from Monday to Friday with a single dish of the day. Some also have a youth menu for budget travellers.
Don't leave the Belgian capital without tasting a portion of chips, a (Brussels or Liège) waffle , chocolate and a delicious beer or two...
See and do
Museums and cultural centres are generally free the first Wednesday or Sunday of the month. And take advantage of 'Bruxelles gratuit': some attractions propose free admission or are free during certain periods.
With the Brussel Card you have free access to many museums and monuments and unlimited public transport, as well as discounts in some shops and restaurants in the capital. Perhaps you feel like taking in a concert or show? At Arsene 50 last-minute tickets are half price.