Take a trip to Vienna, the city of dreams
A walk along narrow streets paved with cobblestones, a boat ride on the Danube, a stroll in one of the many imperial courtyards,... Sounds good? Then you should definitely consider a trip to the romantic capital of Austria.
Vienna offers an abundance of activities for you and your sweetheart: take a horse-drawn carriage ride to explore the city from a different viewpoint, ride on the Riesenrad ferris wheel or go all out and plan a night at Vienna State Opera.
Get lost in Amsterdam
Love is in the air all year round in the Dutch capital, whether the sun is shining or the distinctive canal houses are covered in snow.
Opt for an intimate dinner, cuddle up for a boat ride on the canals or simply enjoy each other and the many beautiful sights Amsterdam has to offer…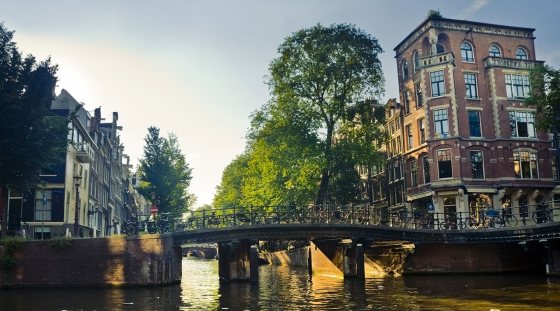 Amsterdam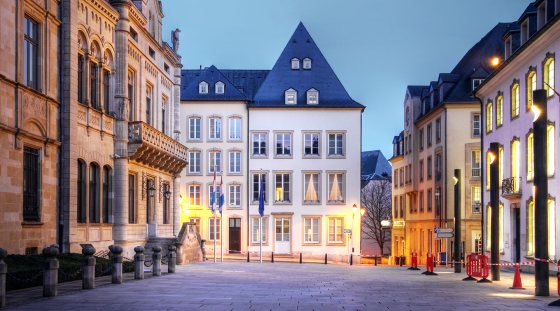 Luxembourg
Let yourself be enchanted by picturesque Luxembourg
Romance is easy to find in a city as charming as Luxembourg. Dense forests, countryside dotted with historic fortresses, breathtaking views from one of the 110 bridges - it's all within reach in the World Heritage listed Luxembourg.
Top it all off with a romantic dinner in one of the city's many fine-dining restaurants, where you can try the country's varied cuisine combined with a premium Luxembourgish wine.
Let Strasbourg surprise you
Picturesque half-timbered houses, alleyways, canals and bridges… Strasbourg is without a doubt one of France's most romantic destinations.
In fact, the city even has a special program for fans of Valentine's Day.
Be lovebirds in Paris, the City of Light
Romantic walks, candlelight dinners...This city attracts lovebirds from all over the world, all year round. While you can opt for the typical romantic sights and activities – stand on top of the Eiffel Tower, take a boat trip on the Seine or visit the "I Love You" wall in Montmartre – you may also want to consider alternatives to avoid queueing.
Rent a scooter and get around Paris like a local, visit the Musée de la Vie Romantique, a museum dedicated to the Romantic arts movement or test your love and participate in the Love Run, where participants are bound at the wrist from start to finish!
Experience "La Dolce Vita" in Venice, Rome and Florence
While Venice is considered one of the world's most romantic cities (few things can compete with a relaxing gondola ride with the one you love), there's something about the Italian capital, Rome, as well, which makes you fall in love with the city as soon as you lay eyes on it.
And what could be more romantic than an evening stroll through the Boboli Gardens or along the Arno River in Florence? Combine your trip with authentic Italian pasta and wine… Success guaranteed!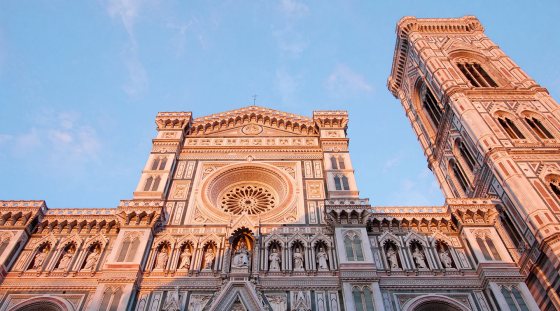 Florence