10 things not to miss for first-time visitors of Amsterdam
01 | The Rijksmuseum is an absolute must-see for art appreciators. Over 8,000 works of art are housed here, including the famous Night Watch by Rembrandt and the Milkmaid by Vermeer. And don't forget to take a picture with the "I Amsterdam" sign just in front of the Rijksmuseum!
02 | Rent a bike to explore the city. The best way to get around Amsterdam is by bike, which is what about 40% of the locals do! With Amsterdam's flat landscape and numerous bike paths, there's really no excuse not to cycle your way through the city!
03 |Visit the upscale Jordaan district. Once a working-class neighbourhood, Jordaan is now one of the most upscale areas in town, known for its specialty shops, boutique restaurants and art galleries. Ditch the city map and let yourself get lost in the tangle of narrow streets.
04 | If you like shopping but you're not inspired by chain stores found all around the globe, head to the Nine Streets. Here, you'll find unique home decoration stores, jewellery shops and quirky boutiques, as well as vintage shops and cosy restaurants.
05 | Check out the works of Vincent Van Gogh and his contemporaries at the Van Gogh Museum. Tip: purchase your tickets online to avoid the queues.
06 | Book a canal cruise and explore Amsterdam's UNESCO listed canal belt and waterways by boat. The city's even more spectacular seen from the water! In the summer, you can rent a smaller boat and set your own pace.
07 | Head to Dam Square, which is bustling day and night alike. Sights include the Royal Palace, the trendy Bijenkorf shopping centre, the New Church and Madame Tussauds.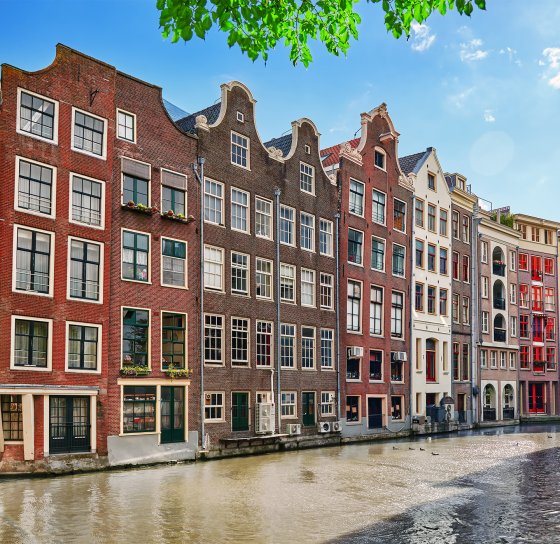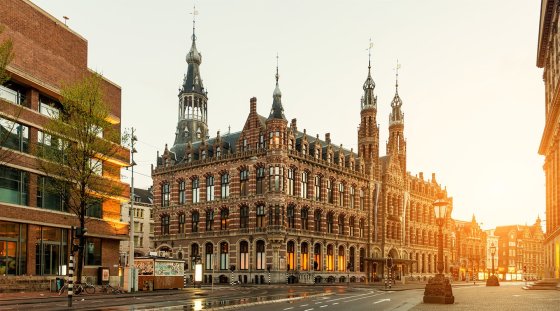 Dam Square
08 | Discover the Albert Cuypmarkt, the largest and most popular outdoor market in the Netherlands. With over 300 stalls, the market is open six days a week, selling everything from fruit, cheese and spices to clothing, cosmetics and shoes.
09 | When visiting Amsterdam, you can't get around the Anne Frank House. This biographical museum dedicated to Jewish wartime diarist Anne Frank is definitely worth a visit, but you'll have to be prepared to wait in line for quite a while! Not keen? Book your tickets and time slot in advance to avoid massive queueing…
10 | If you want to escape the crowds for a while, you can find some peace at the Vondelpark. This huge park is home to a rose garden, a selection of eateries and… a hidden Picasso statue!