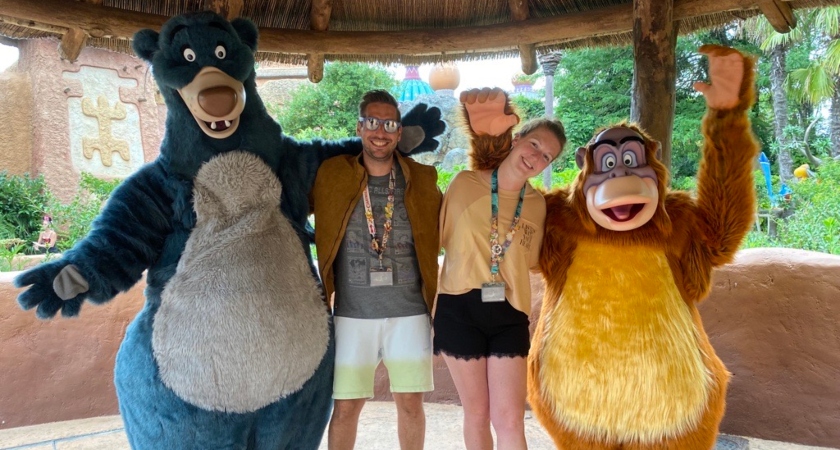 Baloo & King Louie - Disneyland®Paris
1. Disneyland®Paris - Marne-La-Vallée (near Paris)
For
magical encounters
with Mickey or Goofy, Sleeping Beauty's iconic castle, enchanting rides and wacky attractions, head to Disneyland
®
Paris. Spend a whole day there or stop off at Walt Disney Studios
®
Park, within walking distance of the Disneyland
®
Park entrance.
Practical info: Travel directly by TGV INOUI or Eurostar to the Marne-La-Vallée-Chessy station. 7 return trips per day and 8 trains per weekend take you from Brussels to the park entrance in just over 2 hours.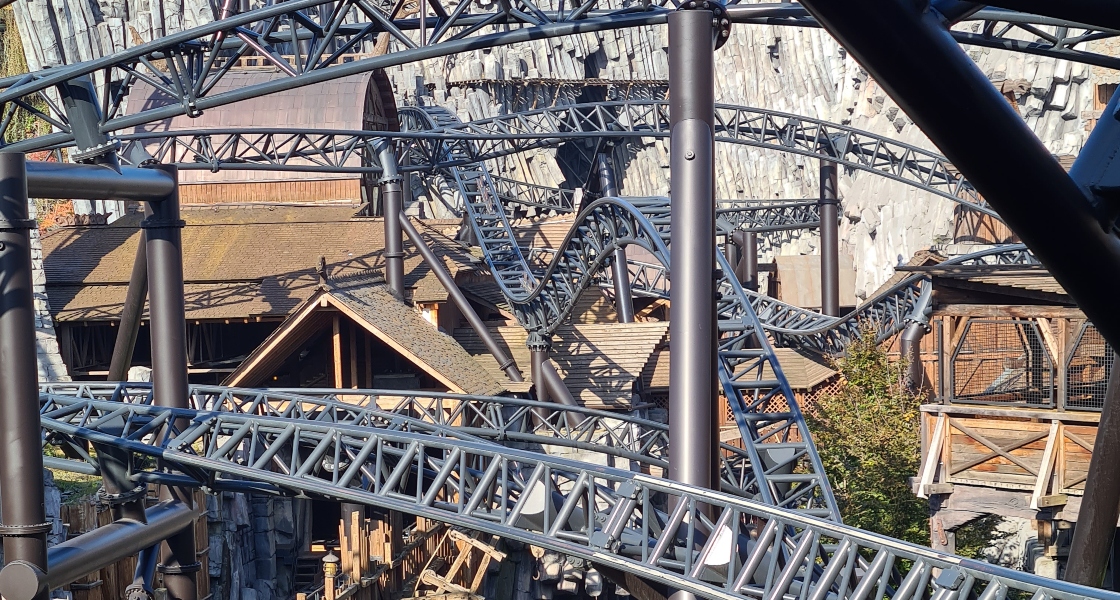 Taron Rollercoaster - Phantasialand
2. Phantasialand - Brühl (near Cologne)
With 7 roller coasters, including the
world's longest multi-launch roller coaster
, Phantasialand is a playground for
daredevils
. But there's plenty to do for
younger visitors
too. Discover the various attractions and admire the
splendour of the settings
in the six themed countries. Afterwards, book a
dinner show
, stay in one of the
unique hotels
or hop back on the train for a relaxing ride home.
Practical info: Travel by ICE or Eurostar to Cologne (Köln Hauptbahnhof) and change trains to Brühl. Get off at Brühl or Brühl Mitte station. This train route from Brussels takes 2h22. From there, take the Phantasialand shuttle bus that will take you to the park entrance in 15 minutes.
Tip: children under 15 accompanied by their parents (or grandparents) travel for free with ICE.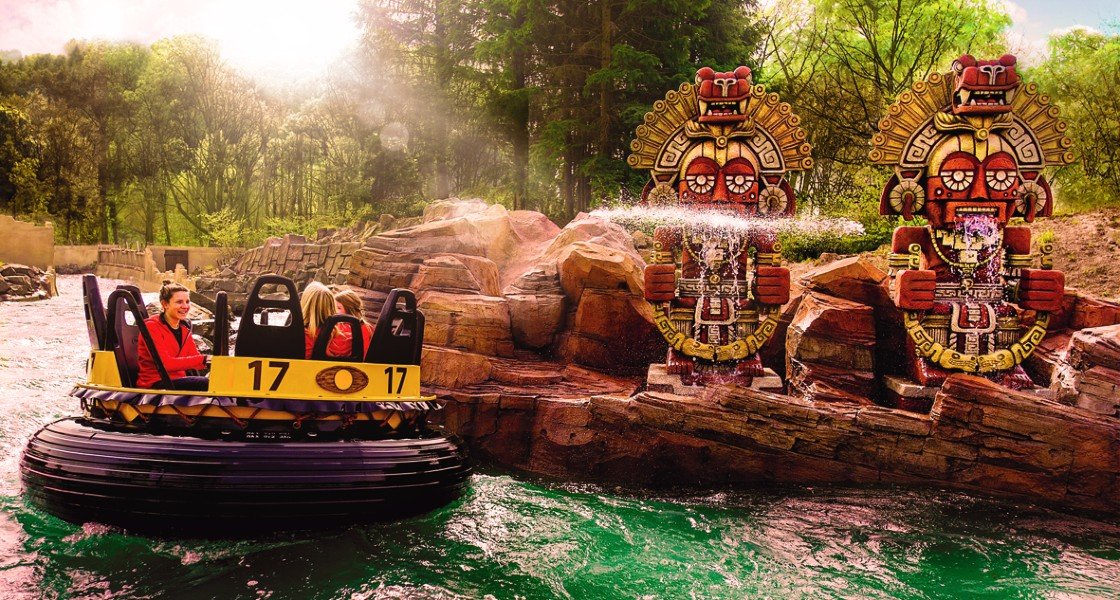 Piraña - De Efteling
(Credits: De Efteling Beeldbank)
3. Efteling - Kaatsheuvel (near Tilburg)
Lively, intrepid, enchanting: the Efteling is a mecca for top-class entertainment. The park has something for everyone, from family attractions to spectacular roller coasters. You'll also find plenty of amazing shows, from the brave Ravelijn horsemen to the dazzling Aquanura water show.
Practical info: Board the Intercity Netherlands and travel to Tilburg, with a change in Breda. Journey time from Brussels-Midi is 1 hour 56 minutes, and 57 minutes from Antwerp! At Tilburg station, you'll find several Sprookjesbos bus routes that will take you to the entrance to the Efteling in 20 minutes (routes 300, 301, 136 and 801).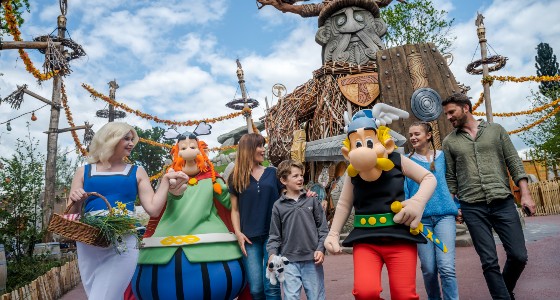 Panacea, Asterix & Obelix - Parc Astérix
(Credits: Parc Astérix Mediathèque)
4. Parc Astérix - Plailly (near Paris)
"Strange guys, those Romans!" Strong statements, magic potions and eccentric Gauls have been the norm for since 1989 at Parc Astérix, and it's all reflected in the epic theme park experience:
thrilling rides
for young and old,
encounters
with Asterix, Obelix & co in the Gaulish village and
delicious, mouth-watering food
.
Practical info: From €29*, the Eurostar takes you directly from Brussels to Paris Nord in 1h22. On arrival, walk to Gare de l'Est metro station (Verdun) and take the metro to Palais Royal: the stop from where the bus takes you to the park every day in 20 minutes. You can also take the TGV to Charles de Gaulle Airport (1h36), buy your tickets at the Parc Asterix ticket office and board the Asterix bus.
Colossus Rollercoaster - Thorpe Park
(Credits: THORPE PARK Resort)
5. Thorpe Park - London
The secret of Thorpe Park's appeal? Its thrilling free-fall rides and high-speed rollercoasters that propel you at 130 km/h in less than two seconds. In 2024, the theme park will even get extra "metres" of adrenalin thanks to the construction of the UK's tallest rollercoaster. Don't be put off by the length of the journey and enjoy a relaxing train ride. You can also combine a visit to Thorpe Park with a tour of London. It's well worth the journey!
Practical info: Travel from Brussels to London St Pancras in 2h01. Take the Victoria metro line to Oxford Circus (4 minutes), then change to the Bakerloo line to Waterloo (6 minutes). At Waterloo, take the South Western Railway to Staines (35 minutes), from where the 950 Thorpe Park Express bus will take you to the park (15 minutes).
Note: to travel in the UK, you need an international passport.