ENJOY YOUR MEAL
BREAKFAST: Bagels&Beans, fair trade, organic and vegan
Bagels&Beans is a lovely chain with branches throughout the Netherlands. As the name suggests, its specialities are bagels and coffee. A quick look at the menu shows that many products are fair trade and organic. In addition, there are numerous vegan options to order. For example, you can choose the soy yoghurt or order a flat white with almond milk.
LUNCH: Café Zondag
Don't worry, even on weekdays you're welcome in this cosy café in the trendy Wyck neighbourhood. At any time of the day. Feel free to pull up a chair for lunch with bagels, paninis or a salad, and order an organic, fair trade soft drink with it. Your gaze wanders around the room while you wait for your order. The garland of colourful kitchen utensils and golden wolf's head will surely conjure up a smile on your face.
SUPPER: De Brandweerkantine, more than a restaurant
There's a very special restaurant hidden behind the façade of an old fire brigade canteen in Capucijnenstraat. The relaxed atmosphere takes you straight into weekend mode. You're already convinced about this place even before you've seen the menu. The moving plants and the huge cardboard ostrich (including the rider) attract attention immediately. Artistic souls will make their way to the 'art vending machine' and bookworms will soon find their way to the 'book swap station'. Don't forget to sample the dishes full of seasonal vegetables displayed on the menu here.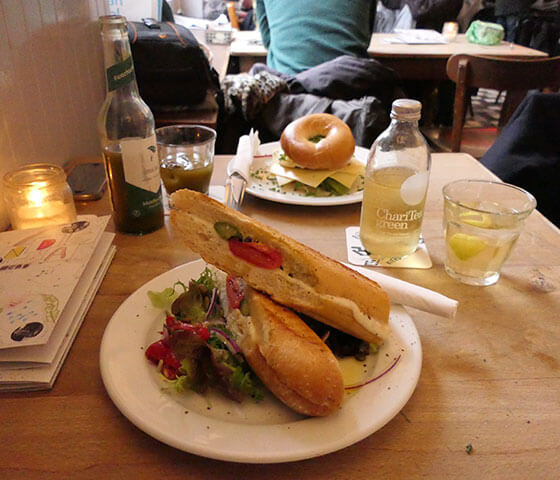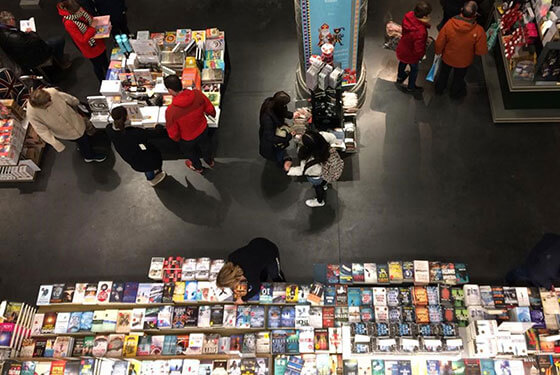 SHOPPING
(Book) heaven on earth: Boekhandel Dominicanen
Your trip to Maastricht doesn't have to be ruined by rainy days. You'll easily spend an hour (or more) in one of the most beautiful bookshops in the world. Dominicanen is housed in a church building, which brings visitors a little closer still to heaven. In addition to a large selection of Dutch fiction and non-fiction, you can also find the necessary dose of English-language literature. Yes, this is definitely the place to be, even for second-hand books.
Responsible shopping
A walk through Maastricht not only takes you along the Maas, the Vrijthof and the old city walls with the Helpoort. The city centre's cobbled streets are also included. And there are many second-hand shops inviting you in there! Pop in to We-ar, the second-hand clothes shop which has 2 branches in the city. Stroll in to Magnolia Thrift Store, with its large collection of vintage clothing and curiosa. Or visit Retro&Chic, a second-hand boutique that exudes luxury and elegance. Not a fan of used stuff, but a fan of sustainability? Then you must drop by Ecolinea.
SWEET DREAMS
Goodnight: Hotel Kaboom
So you've now consciously shopped and eaten with love for our planet. Then you'll also choose a hotel that sets great store by those same values, won't you? And that is conveniently located, of course. Kaboom Hotel, right opposite the station, combines both requirements. It also adds a dose of unique design and the necessary comfort. If you are afraid of lonely nights, you can even rent a stick insect at the reception. Goodnight!