Middelburg and Enkhuizen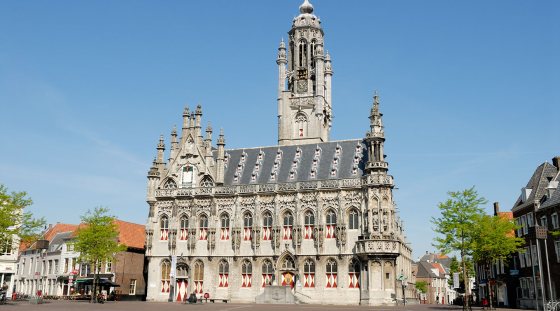 Middelburg was once an important trading centre for the Dutch East India Company. Today, you can still feel the city's historical significance as you stroll through the picturesque alleys of the old city centre. Top sights in Middelburg include city hall, which was completely rebuilt after it was destroyed during World War II, the Protestant church of Oostkerk and Koepoort, the only city gate left standing. If the weather is clear, climb the Abbey Tower of Long John and take in the breathtaking panoramic view.
The historic harbour town of Enkhuizen is a locals' favourite as Dutch holidaymakers go there for its water sports facilities. Foreign tourists, however, often overlook this gem and go straight for Hoorn, which is a much bigger city in the same area. Enkhuizen city centre is picturesque with its many listed buildings and monuments, several canals and historic fortifications. Also worth a visit is the Zuiderzeemuseum, an open air museum focused around a reconstructed fishermen's village, and the Fairytale Wonderland theme park.
Deventer

A former Hanseatic city on the banks of the river Ijssel, Deventer today is a mix of old and new with many interesting attractions. The town's main sight is the Brink, the central market square that is littered with cosy restaurants and cafés with pleasant outdoor seating areas. Here, you'll also find the Deventer City Museum, which is housed inside a beautiful historic building referred to as "the weigh-house". At the northern edge of the centre, the Rijsterborgherpark is a great place to relax, do some birdwatching or have a picnic.
Naarden and Zutphen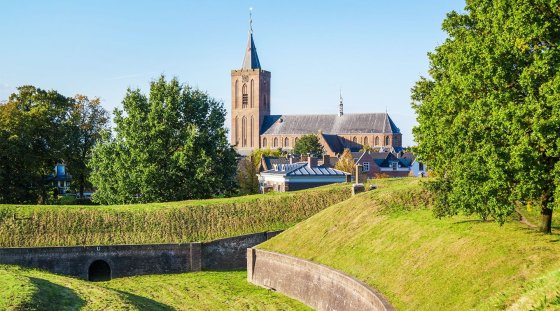 Set in North Holland, the star fort of Naarden is one of Europe's best preserved fortified towns. If you're into history, it doesn't get much better than this: visit the underground casemates, admire the fortified walls and moat and stroll along the many historic remnants while you let your mind wander! Just outside the town, you'll find a beautiful nature reserve called the Naardermeer. Take in the astonishing countryside on foot, by bike or by boat – you'll fall in love with the area, its wetlands and wildlife.
Zutphen, which is sometimes referred to as the Tower City because of its many towers, is one of the oldest medieval cities in the Netherlands. With its relatively unscathed city centre featuring buildings dating back to the 14th century, a walk in the town feels like a trip back in time. We recommend a visit to the St Walburgis Church, the beautiful old city hall and the remainder of the ancient city walls. If you want to experience Zutphen in a different way, try a guided boat tour on the Ijssel and discover the city from the river.