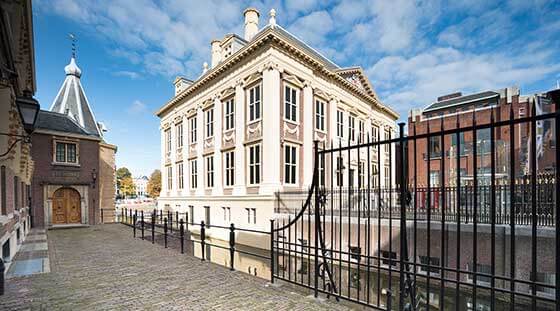 1. The Mauritshuis
The Mauritshuis is one of the most famous museums in the Netherlands. You will admire the works of the great masters of the Golden Age. Anyone visiting The Hague will therefore more than likely be planning a meeting with Vermeer's 'Girl with a Pearl Earring'. But the museum houses much more beauty. The setting itself looks like a painting: silk wall panelling, sparkling chandeliers and monumental ceiling paintings.
2. Escher in Het Paleis
A second must-see is this museum dedicated to the famous graphic artist M.C. Escher. The permanent collection offers a glimpse into the artist's entire oeuvre. You will have the opportunity to admire more than one hundred and fifty prints. On the second floor of the museum, you will almost literally enter Escher's universe. Thanks to interactive and innovative attractions, you'll suddenly look at the world around you with completely different eyes. It should come as no surprise that optical illusions and perspective play a major role in this.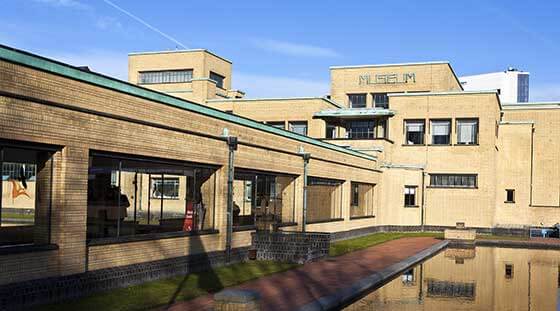 3. Gemeentemuseum
Welcome to one of the largest art museums on our continent! It is impossible to visit all 160,000 works during one visit. You should try planning occasional visits to The Hague 😉 The Gemeentemuseum is Mondriaan's 'home port', for example, with no less than 300 of his treasured works. Paintings by other famous artists such as Picasso and Monet can also be admired here. And that's before we even mention the buildings themselves. The showpiece is the fantastic art deco building by architect H.P. Berlage, which is a work of art in itself. In addition, numerous temporary exhibitions will undoubtedly fascinate you, too.
4. COMM
Seen enough (painting) art? Then head off to COMM. The name itself suggests what you can find there... Indeed, here you will enter the wonderful world of communication, in all its facets. What is the influence of our daily communication? And what did it all involve back in the olden days? This museum is also great for children, and is therefore highly recommended if you have young scouts in your travelling party.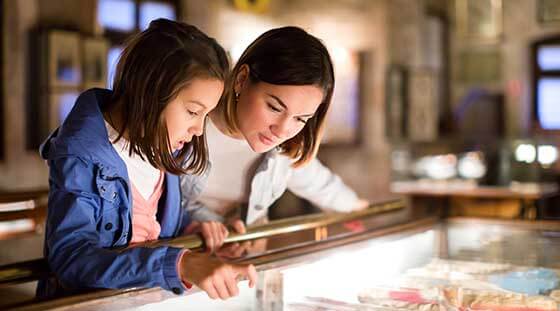 5. Museon
You are invited to stop for a moment in this museum of culture and science. For example, regarding the quality of life on our planet, in the exhibition One Planet. This exhibition is built around the seventeen Sustainable Development Goals of the UN. You will soon learn that every individual can make their own contribution to our planet. This is a very interactive museum, with numerous temporary exhibitions that will also appeal to children.
6. Literatuurmuseum
Welcome to the literary treasury of the Netherlands. Think of a Dutch author, and you can be sure that his or her works will be on show here. The collection includes not only manuscripts, but also letters, portraits and illustrations. In short, everything related to authors and their lives. Cool fact: the total collection of documents and objects takes up no less than 3 kilometres.
7. Panorama Mesdag
Is this really a museum that was specially built for the painting that is housed there? That must be a special painting! You enter Scheveningen at the end of the 19th century. Almost literally, because you will indeed get a 360° panorama here. The special incidence of light gives you the feeling of being outdoors. This canvas, which is no less than 1680 m², is the only remaining panorama in the Netherlands. Reason enough to plan a visit, right?