ENJOY YOUR MEAL
LUNCH/DINNER: Bistro Gare du Nord

The philosophy behind the restaurant Gare du Nord is: "food should be sincere". This is why they only use local, seasonal ingredients. They get inspiration for their dishes from cuisine from around the world. This bistro is in ZoHo, a new district of Rotterdam just outside the city centre. This is a part of Rotterdam that you should definitely visit anyway.

BREAKFAST: Op het Dak

If you're looking for a cosy place to have a delicious breakfast or lunch or a nice glass of wine, make sure to try Op het dak. This green urban oasis – which has a view overlooking the city – is known for serving only honest, fresh and tasty food and beverages. They only use seasonal ingredients sourced from their own garden and the surrounding region. It's only a 10-minute walk to Op het dak from Rotterdam Centraal railway station.

DINNER: Dertien

Dertien is the place to be for a drink, dinner or late-night snack. The menu at this quirky spot is entirely based on what the farmers, crop growers and animal breeders have available, so strap in for some honest, seasonal – not to mention unique – local cuisine. As they say at Dertien: it's modern food with a link

SWEETS: SUE - zoet zonder suiker

If you have a sweet tooth, don't miss out on SUE – zoet zonder suiker (sweet, no sugar). Founder Kim Sue Palm, who came up with the concept for SUE, loves confectionery, but isn't a fan of refined sugars. That's why she started searching far and wide for sugar-free, gluten-free, lactose-free and vegan alternatives. Her products contain raw sugars only. There's no need for the refined stuff, anyway: pure ingredients and creativity taste best.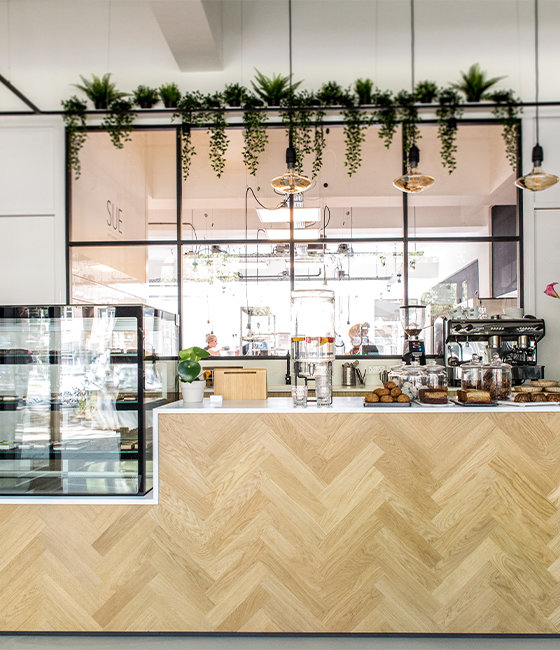 SHOP 'TIL YOU DROP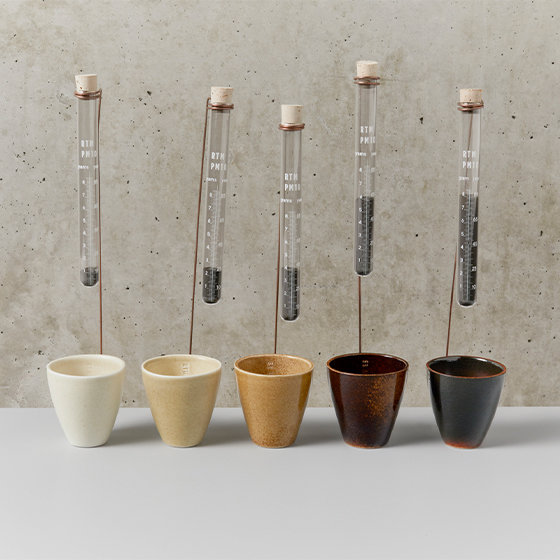 Sweet Rebels

Sweet Rebels is stuffed with vintage items and designer gear. All products are washed, ironed and repaired (if necessary) before being sold.

Zot Rotterdam

Zot Rotterdam, a cosy little second-hand store is made for style-conscious women and the hipster set. You can bring your own clothes to sell, and browse what they have on their racks. At Zot, second hand means first choice every time.

STEK

Do be sure to drop by STEK, a small garden centre in the heart of Rotterdam. Their concept is to make homes greener, inspire customers and share knowledge. You can also ask for advice about caring for plants, dealing with weeds, and cultivating vegetables.

Servies

Are you bold enough to eat off a plate or drink out of a coffee cup made of dust? Servies captures dust from the air and uses it to create the glazing for their range of tablewear. Architect Iris de Kievith and designer Annemarie Piscaer are the minds behind this concept. The aim of the project is to get people thinking about the amount of dust in the air. Drop by to purchase a cup, take part in a workshop or hire tableware for an event.
SLEEP TIGHT
Wikkelboat

How would you feel about sleeping in a tiny houseboat? Get a taste of what it's like to live on the water with Wikkelboats. The name of this accommodation (wikkel = wrap) comes from the fact that the top side is wrapped in corrugated cardboard. Get ready for a night you'll never forget.
For more sustainable initiatives, visit the website of Rotterdam Duurzaam.