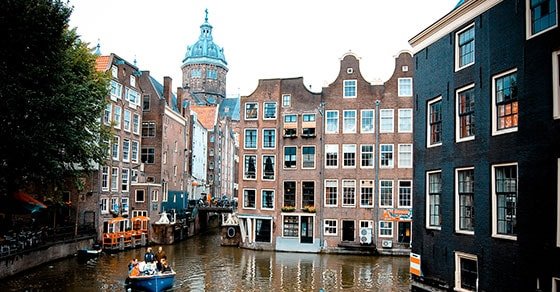 A family day out in Amsterdam
When you take a day trip to the best-known city in the Netherlands, don't miss these must-sees:
Visit the Van Gogh Museum, housing the largest collection of the famous painter's works. You'll be amazed by the sunflowers, irises and other brightly-coloured pictures. A tip: take the special multimedia guide designed for families.
Go to the Albert Cuypmarkt, the largest market in Europe. Here you can taste the Netherlands' traditional cheeses, admire the famous tulips, buy pretty souvenirs or have lunch.
Try a cruise on the canals, but not just any cruise. Go for a small cosy boat where you can take a picnic and enjoy the captain's many anecdotes. Don't forget to pack a sweater for everyone.
If you have some more time and energy, take a detour to the picturesque "9 Streets" district to visit some local shops and find a pretty backdrop for your photos.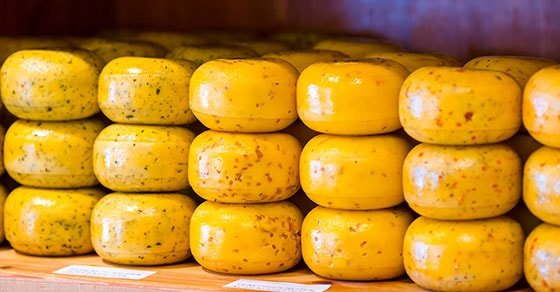 A family weekend in Amsterdam
Whether or not you're going for a long weekend, you'll be spoilt for choice when it comes to accommodation, with a choice of hotels, apartments, barges and B&Bs. Opt for a central location so you don't waste too much time travelling.
As to activities, it depends on the age of your children.
Day 1:
The youngest ones will be delighted to split their first day between the giant Artis Zoo and the magnificent Vondelpark, where your children can even cook and eat their own meal at the Kinderkookkafé.
With older children, you can hire bikes and cycle along the canals to admire Amsterdam's signature architecture, later crossing the IJ by ferry to reach the more modern "Noord" districts and climbing to the top of the A'DAM tower.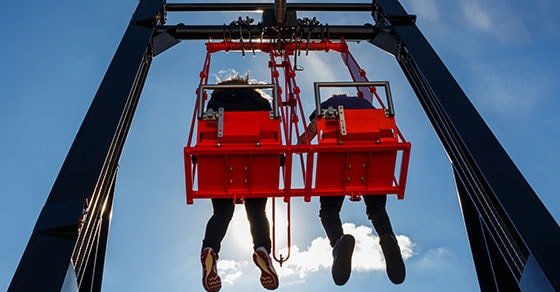 Day 2:
Spend a whole day in the Museum District, offering you a choice of the great classics: the Rijksmuseum, Van Gogh Museum and Stedelijk Museum, or perhaps the Diamond Museum.
The youngest visitors will also enjoy the Tropenmuseum, which offers an immersive adventure to other continents, while the NEMO Science Museum covering 5 floors has been recognised as one of the best museums in the world for children.
If half a day of museums is enough for you, spend the rest of your time enjoying a bit of window shopping, and for a more authentic experience, head to Haarlemmerdijk and Utrechtstraat. Here you will find concept stores and trendy boutiques as well as welcoming cafés to satisfy the whole family's cravings.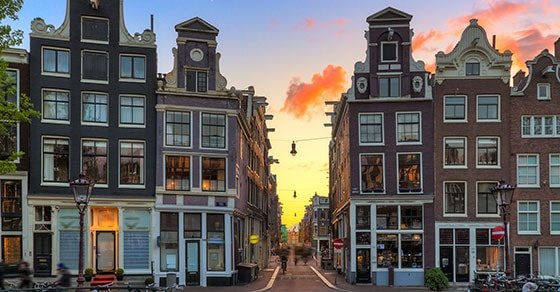 Are you planning on staying longer?
Good choice! You'll have a chance to see all the sights listed above, and many more as well. Arm yourself with a good guide book such as the Cartoville Amsterdam family guide (only available in French) or a Lonely Planet guide to Amsterdam, a good pair of trainers and some change for ice cream and sweets to keep you going. We hope you have a wonderful trip to one of Europe's most child-friendly cities.
Tip:
when choosing the dates for your trip, check whether there are any events happening around that time. It would be a shame to miss out on King's Day (27/4) or the Nieuwe Maatjes (New Herrings) at the beginning of June.