Amsterdamse Bos, an oasis of greenery
137 km of paths, 51 km of cycle tracks and 50 bridges… a few figures that sum up Amsterdam Forest, one of the largest green spaces in any European city, but still unfamiliar to tourists. The locals go there to walk their dogs, attend events organised all year round, or simply for their morning jog. What about you? Relax or opt for a more energetic activity: cycling, canoeing, kayaking or even pedalos. Bring a picnic and, if the weather is good, your swimsuit ;-)
What about the children?
Take the kids to pet the goats and lambs at Goatfarm Ridammerhoeve, let them use up some energy at Klimpark Fun Forest, then enjoy a delicious pancake at Boerderij Meerzicht.
How to get there?
Go to the forest by bike (about 20 min. from the city centre), by public transport from the central station or take the historic tram for a more scenic journey (every Sunday from April to October). Don't forget to stop by the Visitors' Centre 'De Boswinkel' for a map of the area and information about activities.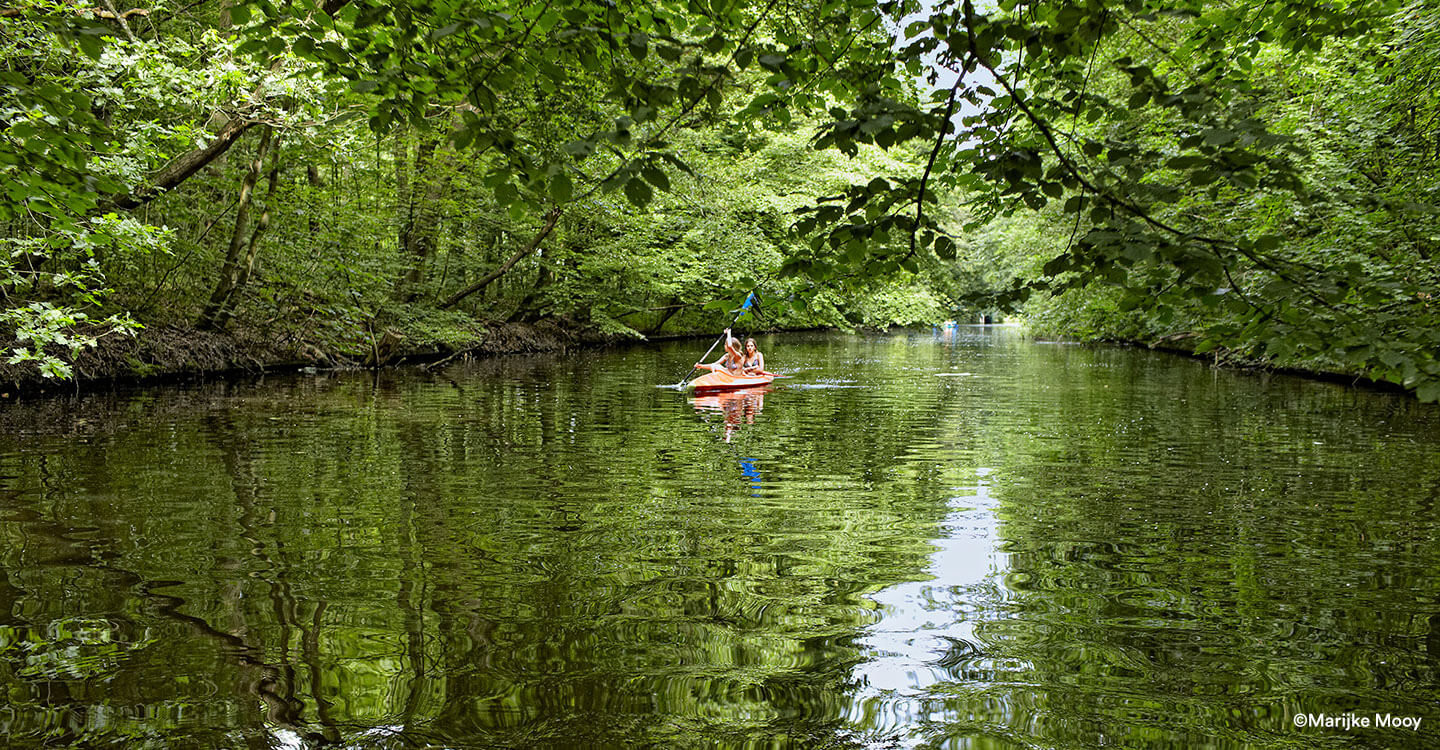 NDSM, a unique post-industrial setting
How can you sum up NDSM ? This old shipyard has been transformed into one of the most stunning places in the capital. A major cultural space for the last few years, NDSM plays host to cultural entrepreneurs, theatre festivals, etc. Lots of festivals and other events are also held there on a regular basis.
See and do
Soak up the sun on the beach, browse IJ-Hallen flea market, the largest in Europe, shop for vintage bargains in the 2000 m² Neef Louis, etc. Foodies will love the IJ-Kantine restaurant, the 'Pannenkoekenboot' pancake boat or the Noorderlicht, a restaurant under a transparent dome.
How to get there?
From Central Station, take the ferry to Amsterdam Noord from quay 1 (free for cyclists and pedestrians). Enjoy great views of Amsterdam during the crossing (about 15 min.).
.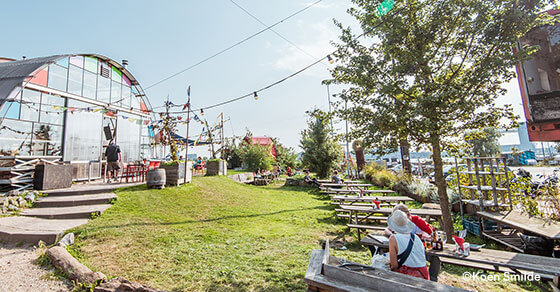 Vondelbunker, new life for a bomb shelter
This is apparently Amsterdam's best-kept secret... the Vondelbunker. As its name suggests, during the war, it was used as a shelter while the Vondel bridge was being built. Since then, the place has been a night club, a hippie hangout, a concert hall (where Pink Floyd played on a regular basis ;-))… Now, it hosts many events and cultural activities: concerts, exhibitions, film shows, etc.
Where can you find it?
You'll find the bunker under a bridge in the Vondelpark, where three tram lines run. We'll keep the rest of the directions a mystery… ;-)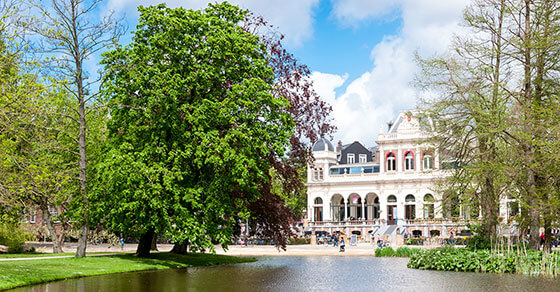 Typical villages, Ransdorp and Durgerdam
Can you really visit a typical old village without leaving Amsterdam? YES YOU CAN! Get on your bikes and pedal around the picturesque villages of Ransdorp and Durgerdam. The first is a charming village with just 200 inhabitants surrounded by farms and countryside and dominated by a gothic tower... While the second is a quaint fishing village nestling among the polders. A perfect trip if you would like to discover the more rural side of the Netherlands. By bike, of course!
How to get there?
From the Central Station, take the ferry from quay 1 (free for cyclists and pedestrians, about 15 min.)