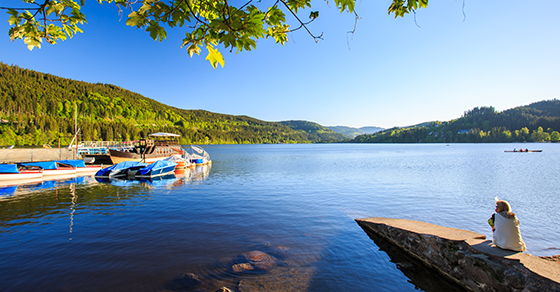 1. Let go of your stress in Titisee-Neustadt
The Black Forest in Germany offers numerous opportunities for young and old, experienced hikers and beginners. We lost our hearts to Titisee-Neustadt, located on the northern shore of Lake Titisee. This town breathes holiday: the traffic-free city centre with its numerous shops is the perfect place to leave your everyday stress behind. The town is the ideal starting point for hikes but you can also take boat trips on the lake. Plenty of choices, fun guaranteed!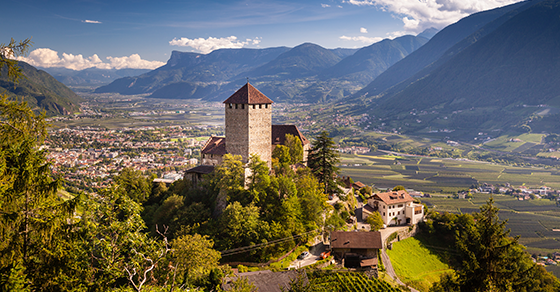 2. Combine culture and nature in Bolzano
Travel to South Tyrol and enjoy the many colourful towns between the Alps and the Dolomites. We picked Bolzano for you. The capital of the province is situated at an altitude of 262 metres. Venture from the city into the mountains or take a city walk on the spot. You will be surprised by a unique combination of German and Italian influences. Another tip for when you fancy something else than walking: in the Archaeological Museum, you will find the oldest human mummy, 'Ötzi'.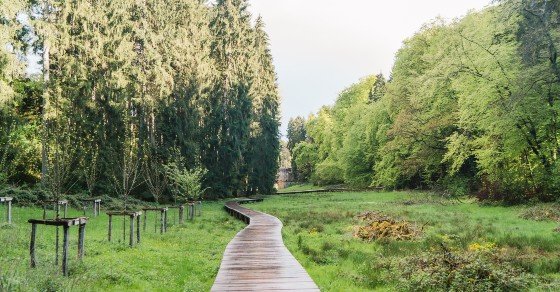 3. Discover the small but beautiful Luxembourg
Luxembourg is a unique hiking country. We found it difficult to single out one particular city. Moreover, public transport is free, so it is very easy to walk from city to city and back to your base. There are many mapped-out walking routes for a day, but also many stage walks. Looking for a multi-day trip? We recommend the Mullerthal Trail!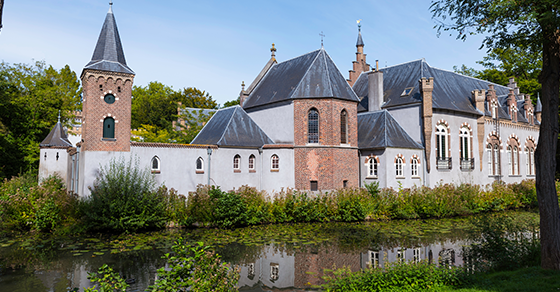 4. Unwind in the green Boxtel
In the valley of the river Dommel and the river Smalwater lies the Dutch town of Boxtel. The perfect location for those looking for nature, tranquillity, and relaxation. Moreover, Boxtel is situated in the middle of the Groene Woud (Green Forest), through which numerous cycling and hiking routes run. If you do not yet know this pearl in North Brabant, now is the time to discover it. Good tip: book a walk with a forest ranger and learn more about the fauna and flora in this green area.

5. Go for a gastronomic adventure in Beaune
Do you like hiking but prefer to combine the pleasure of hiking with a gastronomic treat? Then hiking in the Bourgogne region is a good idea! Travel to Beaune and discover the French Côte de Nuits. There, you can take various walks through the lush vineyards of the world-famous Grand Crus of Pommard, Aloxe-Corton, Meursault, and many others. Besides the liquor, you will also find many monumental castles and abbeys in this region.