What to do in Nantes?
1. The Castle of the Dukes of Brittany
The dukes of Brittany chose Nantes to serve as the capital of the Duchy of Brittany. For nearly 1,000 years, they ruled over the duchy from their castle in Nantes, before it became part of France. Today, you can experience five centuries of history when you visit the castle. Marvel at the elegant facades and loggias and take a walk along the castle fortifications.
2. Machines of the Isle of Nantes
Experience the world of Jules Verne in the converted warehouses on the 'Isle of Nantes', where you'll find the 'Machines': a dynamic collection of moving creatures from the animal kingdom made from wood, iron and leather. The 12-metre-tall elephant certainly leaves a lasting impression.
3. The district of Trentemoult
Trentemoult, a district characterised by colourful old fishermen's houses, is located on the southern bank of the Loire river. Treat yourself to lunch in one of the neighbourhood's restaurants, where you can try the pike perch caught in the Loire and served in butter sauce with a glass of Muscadet.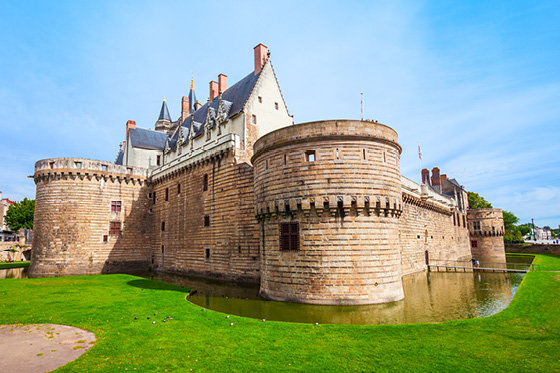 The Castle of the Dukes of Brittany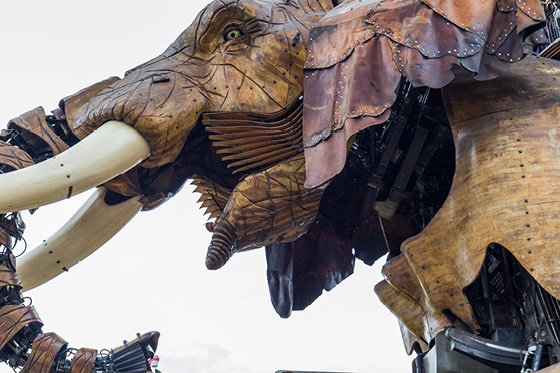 Machines of the Isle of Nantes
4. Le Nid
Nantes isn't known solely for its history, culture and food – it also has a reputation as a modern city. Le Nid is located on the top floor of the Tour Bretagne skyscraper – the tallest building in Nantes. Head up to the 32nd floor to find a bar with a fantastic panoramic view of the entire city and its surroundings.
5. Le Voyage à Nantes
Nantes also plays host to a great summer festival: Le Voyage à Nantes. During the festival, the city is turned on its head, with (street) performances, exhibitions and temporary artworks being displayed in entirely unexpected places.