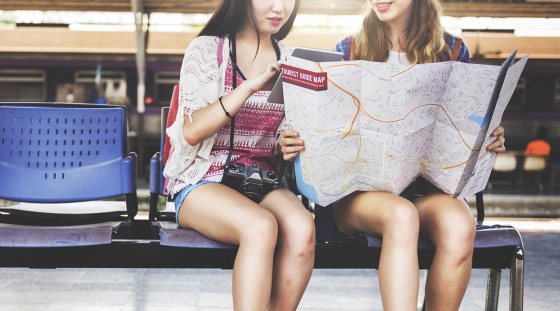 1 - Top tip: Booking early pays off
Rail travel follows the same principle as air travel: things can get very expensive when you book at the last minute. That's why we always advise you to book as early as possible, as that way you have the best chance of finding the cheapest tickets for your next train journey.
What counts as "early booking"?
2 - Travel outside peak times
Most people take trips or start their holidays at the weekend – but there are far fewer cheap train fares available at this time. So if you're flexible it's definitely worth travelling on weekdays, during the afternoon or outside the school holidays.
3 - Use your discount and loyalty cards
Are you the proud owner of a loyalty card or a discount card for train travel? That's great! Make sure you remember to enter your card number every time you make a booking. At the very start of our booking process you have the option to select Belgian and international cards next to the entry for each passenger.
Cards we accept include: Railplus; Thalys ThePass; Enfant+, Jeune, Senior+ and Week-end cards issued by SNCF; and the BahnCard issued by Deutsche Bahn.
4 - Travel in a group
Many railway companies offer discounts when you travel in a group, both for small groups and families. The Thalys "Minigroup" Fare offers lower prices as your group size increases (for 3 to 5 adults). And with the "Tribu" offer of TGV INOUI, groups of four people travel for the price of three (the offer applies to groups of 4 to 7 people).
Deutsche Bahn offers great fares for families in particular: children under 15 travel for free in Germany when accompanied by their parents or grandparents.
5 - Take advantage of our special offers
All international rail companies regularly provide special offers, such as particularly cheap fare promotions or increased availability for the lowest fares.
Subscribe to our newsletter to hear about the latest bargains. We will also let you know when the summer and winter seasons for specific trains are available for booking. After all, planning ahead pays off. :-)
I would like to hear about the latest offers >
6 - Enjoy the Interrail rail Passes
The Interrail Pass, which allows you to travel in 30 European countries, is generally known as a youth product. But did you know this Pass is in fact available for all age groups? Thanks to its advantageous fares for youngsters, families (children travel free of charge) and seniors, Interrail makes it possible to travel across Europe by train at an economical price.