Say Prosit Neujahr in Berlin
Berlin's a great choice if you love a good party at any time of the year, so imagine what it's like on New Year's Eve! The city centre is transformed into one big street party, stretching from the Brandenburg Gate to the Victory Column. The "party mile", as it is called, sprawls across 2 kilometres and is the height of the New Year's Eve festivities, featuring everything from food stalls, party tents, music stages, laser shows, bars and much more. At midnight, you can enjoy the fireworks show before finally hitting the dance floors… until well after sunrise.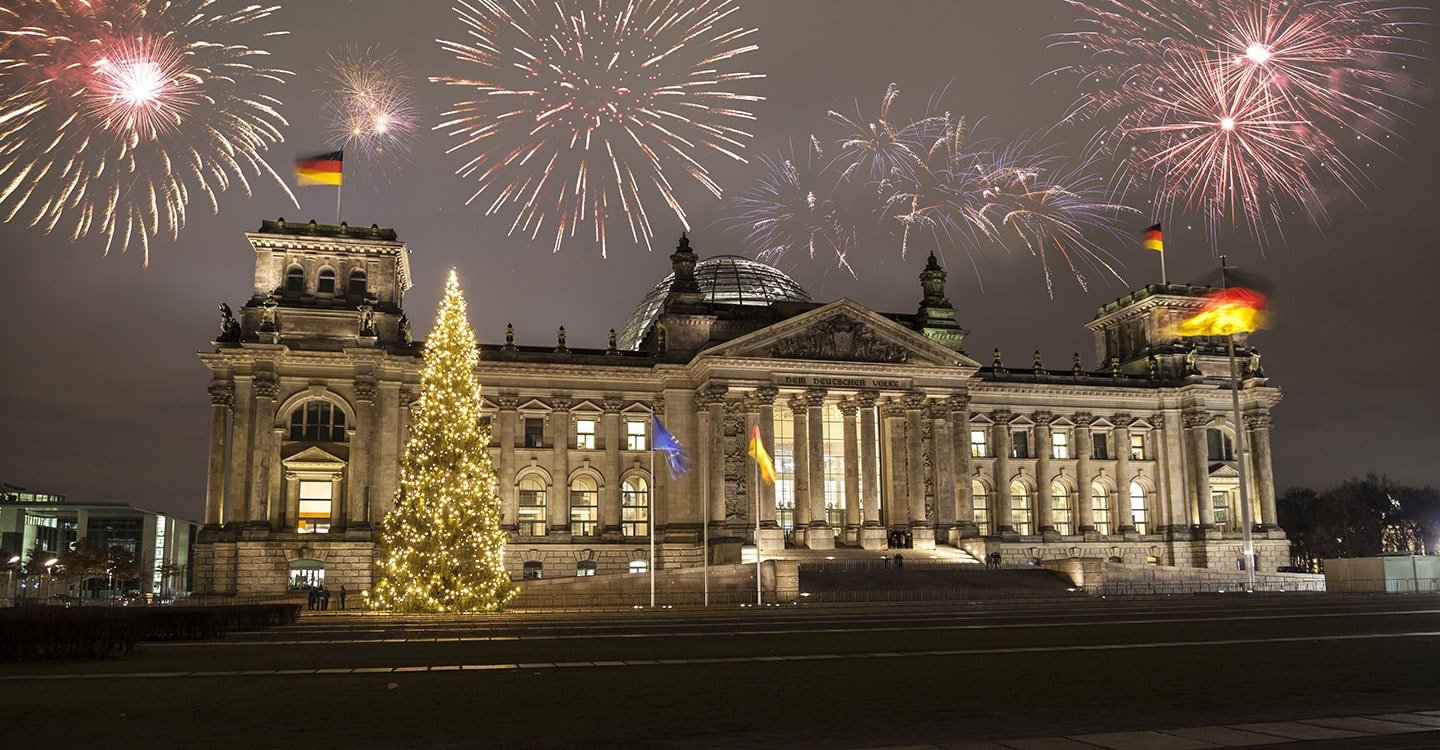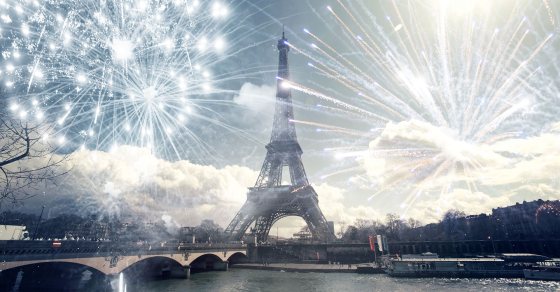 Say Bonne année in Paris
The City of Lights really lives up to its nickname in the run-up to the holidays, when the city's biggest monuments are decorated with unique decorative lights. But even before midnight, you can join the spectacular street party at the Champs-Élysées, the hub of the New Year celebrations in Paris. Alternatively, you can head to Montmartre to take in the enchanting Paris skyline from a less crowded area. If it's romance you're looking for, you may want to book a dinner cruise on board a "Bateau Mouche" on the Seine.
Say Guten Rutsch in Vienna
There's a lot on offer on New Year's Eve in Vienna. The city's atmospheric Christmas markets turn into New Year's fairs and thousands of people follow the Silvesterpfad (New Year's Trail), a walking route in the city centre where you can taste culinary treats along the way. On New Year's Day, join the crowds outside City Hall, where you can enjoy the world-renowned New Year's concert by the Vienna Philharmonic Orchestra on a big screen.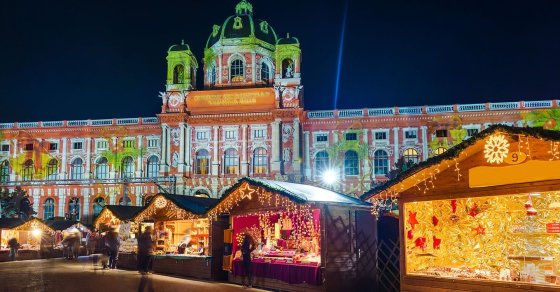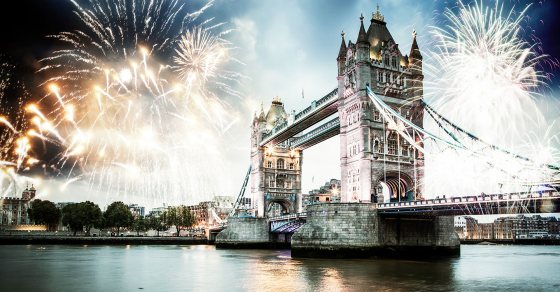 Say Happy New Year in London
The bustling British capital is as vibrant as ever on New Year's Eve. During the day, you can visit the stunning Winter Wonderland at Hyde Park, while in the evening the big crowds gather along the banks of the Thames to count down to midnight – the start of a stunning display of light and fireworks. If you're looking for special views, get yourself to the London Sky Bar's soiree with live DJs. If you still have it in you, you shouldn't miss the annual New Year's Day Parade, in which more than 8,500 artists from different countries take part.
Give 3 kisses in Brussels
They say the best things come in threes, and the same very much goes for best wishes kisses in Belgium, where traditionally you give every person you greet at midnight three smooches to welcome the New Year. In Brussels, you can ring in the new year at different clubs and venues organising New Year's Eve's parties for all tastes. Another option is the Grand Place, where you'll find beer, chocolate and a festive mood, all night long!