1. London - UK
The streets of the UK capital are decked out in lights and Christmas decorations throughout December. The message is clear: it's the most wonderful time of the year!
The Christmas tree on Trafalgar Square is simply breath-taking – and comes with a good story attached to it: Norway has provided London with its tree since 1942 as a gesture of thanks for the UK's support during World War II.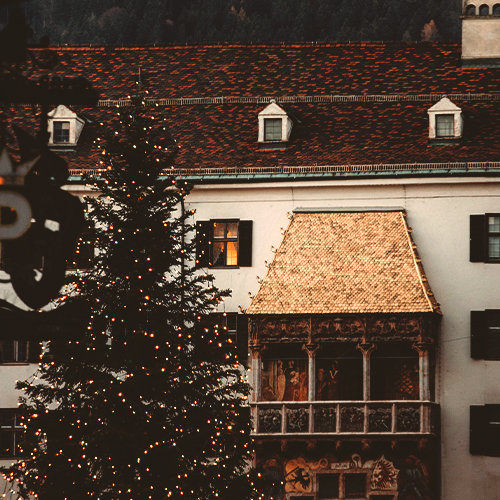 2. Innsbruck - Austria
You can find Innsbruck's Christmas tree at the point where Herzog-Friedrich-Strasse meets Hofgasse.
The tree has to vie for the attention of passers-by with the beautiful building behind it: called the Golden Roof (perhaps you can guess why), it's the most famous landmark in Innsbruck. Here's a secret: its name isn't 100% accurate... Emperor Maximilian I had the roof decorated in copper tiles, not gold. The Emperor and his wife used the building's balcony to watch festivals and other events that took place in the square below.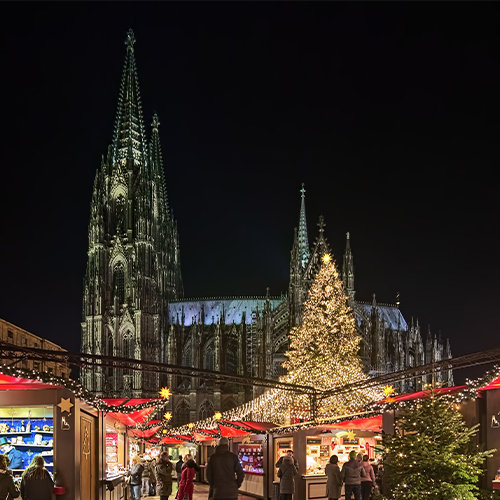 3. Cologne – Germany
A Cologne without a Christmas market in December? We can hardly believe it. Even so, the city is doing its best to make the festive season one to remember and bring a bit of Christmas cheer to its streets – not least with a huge, fully decorated tree. It's sitting in its usual spot on the square in front of Cologne Cathedral.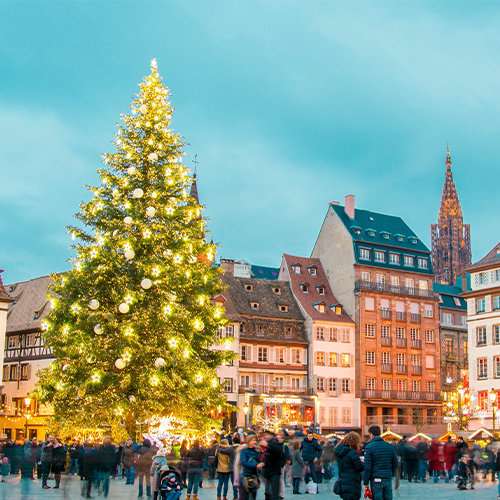 4. Strasbourg - France
Strasbourg is prettiest in December. The city isn't called the Capital of Christmas for nothing. And even if there are no Christmas markets in the city this year, nothing could dampen Strasbourg's unique festive spirit. Strasbourg's annual Christmas tree is more than 30 metres high, making it one of the largest in Europe during the festive season.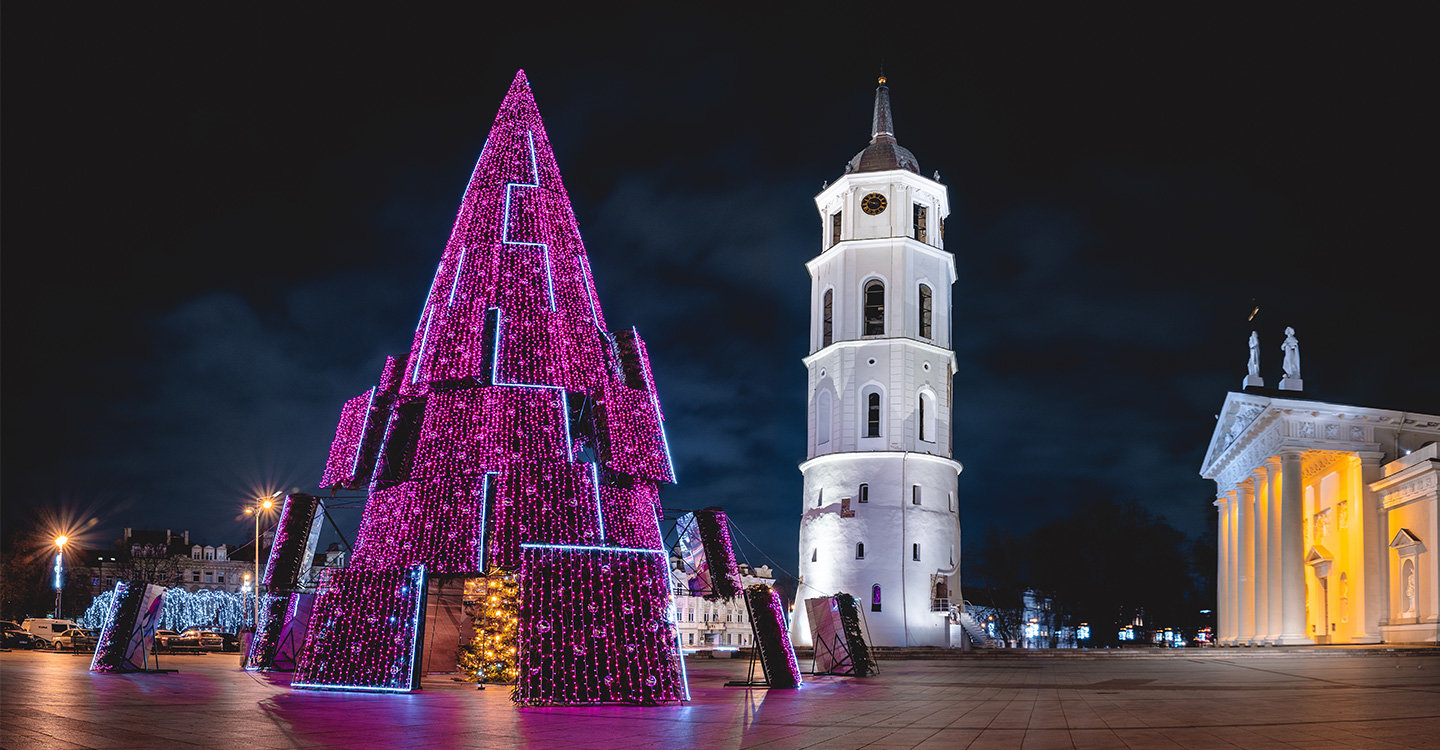 5. Vilnius - Lithuania
Vilnius is home to the most beautiful Christmas tree in Europe. The tree has its own theme each December, with this year's taking its cues from the coronavirus (of course).
There's no Christmas market clustered around the tree this year. Instead, it has been designed so people can look at and admire the decorations at a safe distance from one another. It's actually two trees: a modern one on the outside and a traditional fir tree at the centre. The intended message is that despite all the changes we've had to endure due to the pandemic, our Christmas spirit is still the same as ever.