MORNING
9 am: Cycle through Berlin and check out the coolest graffiti art around
Berlin is an especially vast city with a good network of bike lanes – making it perfect to explore on two wheels. After renting a bike (there are plenty of places), check out the graffiti and colourful murals all over a capital which is nicknamed "the Grey City". For four decades now, Berlin has been a life-sized gallery where every abandoned building is a canvas waiting to happen. The cool graffiti-sprayed districts and yarn-bombed lampposts are just a taste of the amazingly varied street art on offer here.
11 am: Visit the many (free) museums and monuments for which Berlin is famous
Marvel at the futuristic glass dome of the German parliament building, the Reichstag, without even having to dip into your funds – though you will have to register before your visit. Meanwhile, over at Gendarmenmarkt you can take a tour of the stunning Konzerthaus for just €3 per person and wander through corridors swimming in marble and concert halls gilded in gold. Also be sure not to miss out on the Museum Island (Museumsinsel), a UNESCO World Heritage Site which is home to the Neues Museum. For €12, this museum is a bargain for culture fiends, not least when you find yourself standing eye to eye with the iconic bust of the Egyptian queen Nefertiti.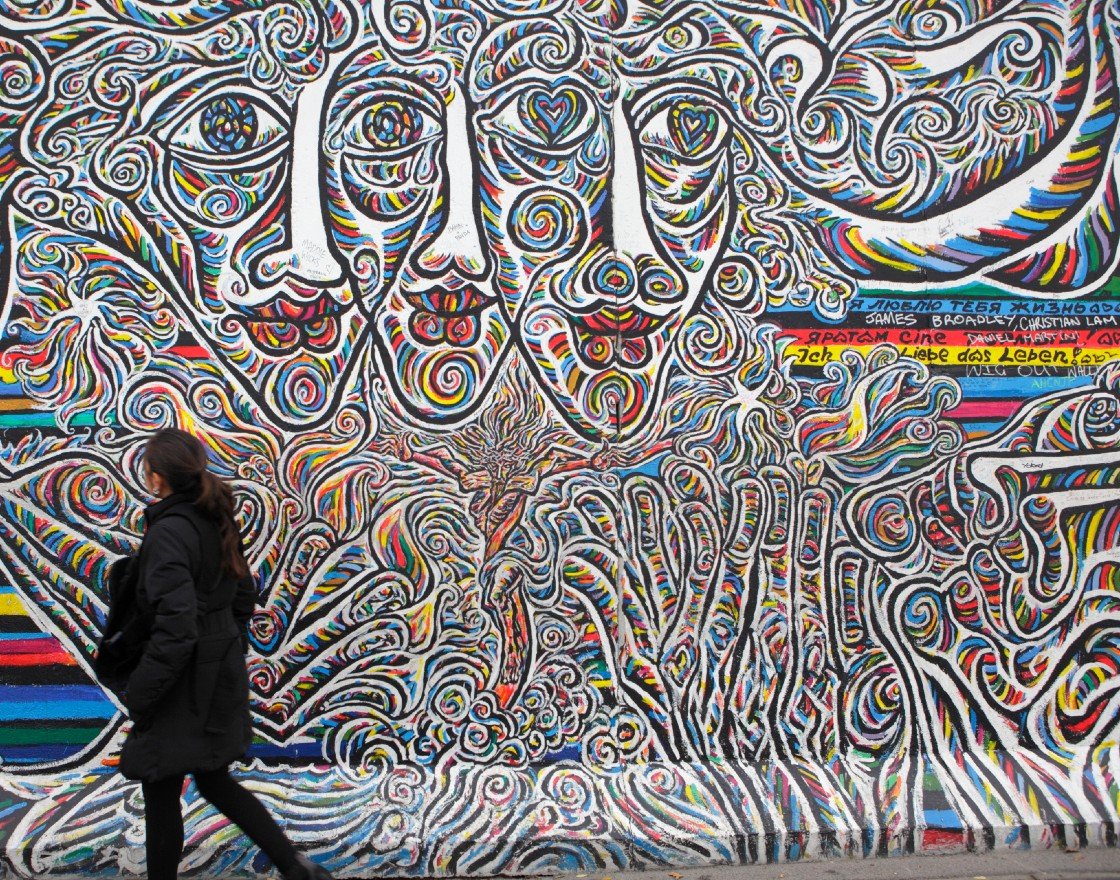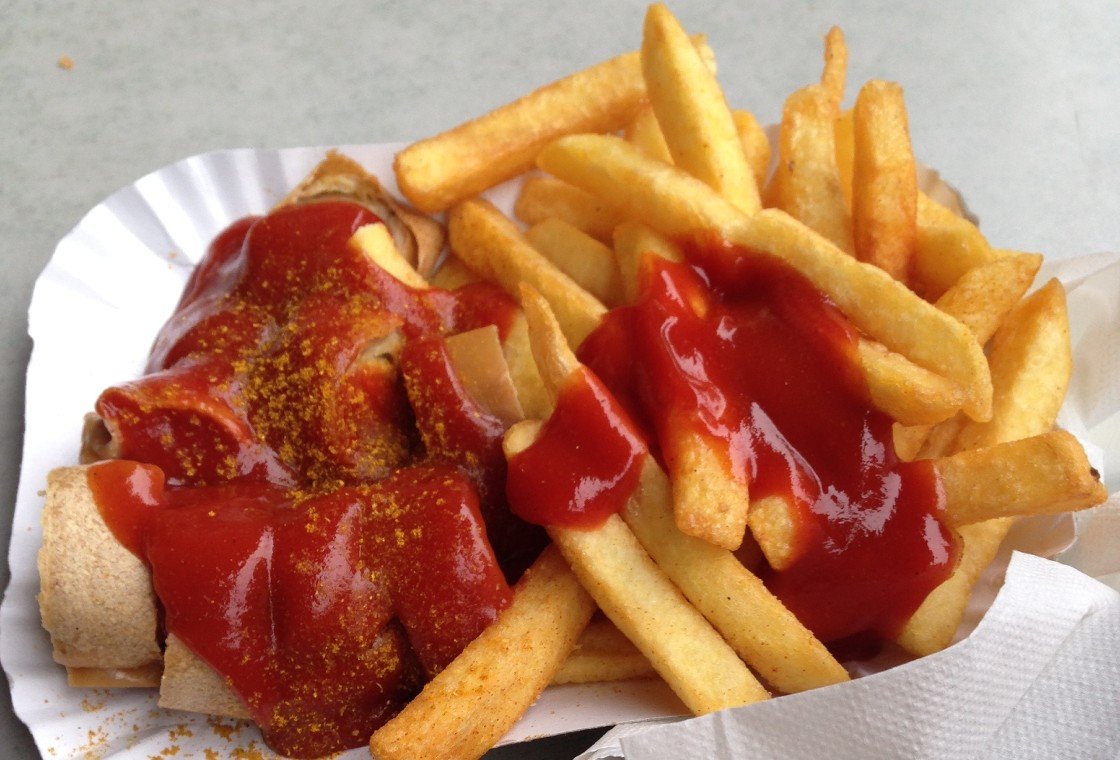 © Amber Francken
NOON
1 pm: Try a tasty currywurst at Konnopke's Imbiss
Cycle over to Konnopke's Imbiss, one of the oldest and most iconic snack bars in Berlin, where you can get a tray of delicious currywurst with ketchup and fries for mere pennies. Once you get your snack from the little yellow box that sits under the U-Bahn tracks in Prenzlauer Berg, head to one of the standing tables to enjoy it. Konnopke's isn't a place to while away the hours, but its currywurst is an essential part of any flying 24-hour visit to Berlin.
1:30 pm: Urbexing – charting your path through abandoned Berlin
Walking through Berlin's street, you'll come face to face with endless reminders of the city's tragic past. The changes in the political landscape following the fall of the Berlin Wall led certain buildings to lose their significance overnight. However, their decline into obsolescence has proven to be the catalyst for a unique phenomenon: urbexing, or urban exploring. From abandoned swimming pools and spy stations to hospitals, airports and amusement parks, these deserted structures radiate a unique – not to mention somewhat creepy – vibe.
EVENING
5 pm: A sweet finale at Rausch Schokoladenhaus
Venture over to the Rausch Schokoladenhaus – a stone's throw away from Checkpoint Charlie – to refuel in the most delicious way possible. The store, whose interior is adorned with gold leaf, is a true Disneyland for chocolate lovers…just try not to drool too much at the chocolate scale model of the famous Reichstag! Head up to the first floor for a cup of coffee and a tasty pastry in the store's restaurant, which offers a fantastic view of the ultra-modern Gendarmenmarkt.
6 pm – open end: Dive into the melting pot that is Berlin culture at the RAW Gelände
Return your bike and hop on the underground to the east of the city, where the cool RAW Gelände awaits. With endless bars, clubs, food trucks and climbing walls, this is where Berlin's vibrant nightlife kicks into high gear. The colourful, eclectic architecture may seem out of step with its setting, given that the venues are housed within a cluster of repurposed industrial train buildings, and many may feel that this is an odd place to be sipping on a cocktail or chowing down on a burrito. Others, though, see it as a ghetto paradise. In any case, it's a quirky place to finish off your 24 hours in Berlin.
From Berlin, you can take the
ICE
to other cities with ease – so start planning your tour of Germany's lively metropolises and breath-taking landscapes now!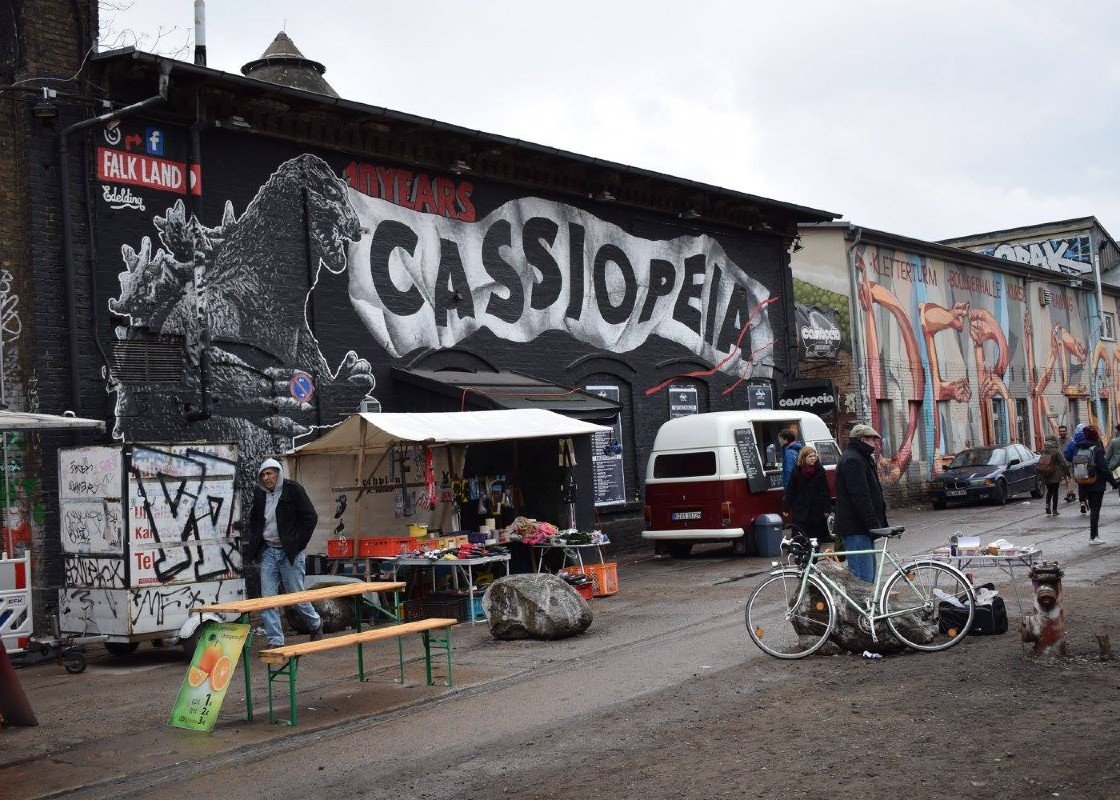 © Anke Van Lierde