Jardin des Tuileries: get carried away by the magic of Christmas
Nestled in the 1st arrondissement, between the Place de la Concorde and the Louvre Museum, the illustrious Jardin des Tuileries welcomes you to its Christmas market until 7 January 2024. Glowing garlands decorate the chalets, a huge tree is adorned with its most beautiful decorations and the Ferris wheel stands proudly under the starry sky, overlooking a temporary ice rink.
What's on the agenda?
Countless chalets with French handicrafts to admire and offer
A gourmet market with French and international specialities to tempt your taste buds
Rides, activities and a show with songs that will amaze the children
A flying Santa Claus will also be there. Keep your eyes open and maybe you'll catch a glimpse of him!
When?
Until 7 January, every day from 11 am to 11.45 pm.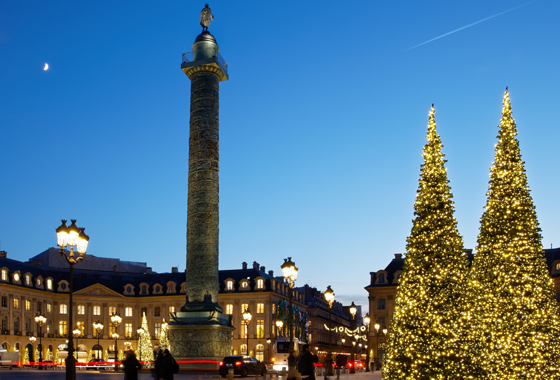 (Re)discover Paris in a new light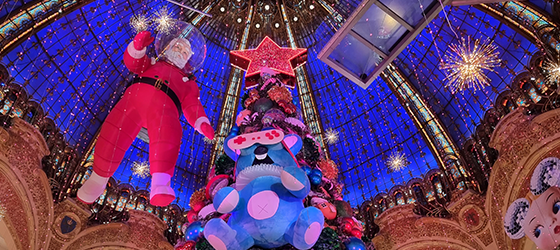 Just a stone's throw from the Tuileries Gardens are the must-see tourist sites: the Place de la Concorde and its imposing obelisk, the Louvre Museum and its illustrious pyramid, and the majestic Place Vendôme. This square is home to the most prestigious jewellery shops and boutiques in Paris. It is decorated with Christmas trees and lights for the holidays.
Continue your journey along the Rue de la Paix and reach the Place de l'Opéra to admire the grandiose Opéra Garnier, which you can also visit.
Take the opportunity to make a shopping stop at the Galeries Lafayette Haussmann at the back of the Opera. Every year, the central shopping area of Paris hosts a giant Christmas tree with a unique decoration. The tree alone justifies a visit to the galleries during the holiday season.
Make the pleasure last and stay on-site!
A stone's throw from the Tuileries Christmas market, a hotel with a typical Haussmannian façade welcomes you in a classic and comfortable setting.
At 13 rue de la Paix, the luxurious Hôtel Westminster, built at the beginning of the 19th century, focuses on attentive service and the French art of living. This human-sized hotel, which was recently fully renovated, also has an English-style bar where you can warm up after an afternoon spent roaming the streets of the capital!
Once you have rested and the night has fallen, continue your adventures and discover Paris shining with a thousand lights for the end of year celebrations.