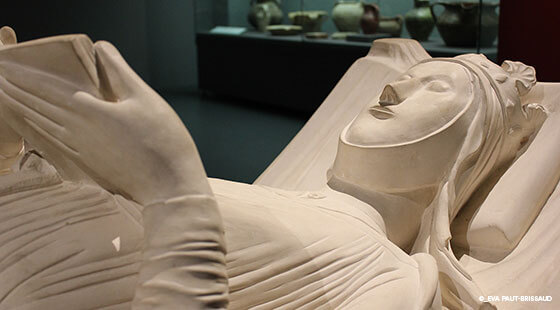 01 | Museum of Aquitaine: Without history, there is no future ...
Travel back in time in one of the largest historical museums outside the capital. Discover the secrets and stories of the city and its surrounding region. From prehistoric times up to the present day, the Museum of Aquitaine is a must-see for you and the whole family. Over and above its varied and renowned collections, this museum has become a reference point for France's heritage.

02 | La Cité du Vin: Where wine takes centre stage
Whether you're a connoisseur or simply an enthusiast, take a trip to the Bacalan district and discover the next generation site through its evocative architecture. A visit to this unique place offers a multitude of interactive experiences. Take an immersive sensory tour at your own pace and you'll soon discover that the experience is unmissable. After your bike tour on the banks of the Garonne, take a break with some wine-tasting at this popular Bordeaux leisure spot. Take a trip through time and space – and across a range of themes – to discover and understand the secrets of wine. The culmination of your visit - make time for the "Belvedere" panoramic bar, at the top of this beacon of wine tourism.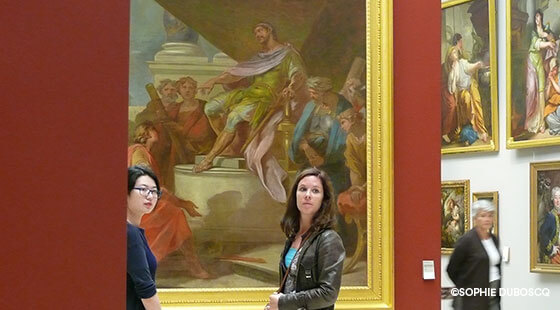 03 | Musée des Beaux Arts: A neoclassical institution
Located in the gardens of the City Hall since 1881, the Musée des Beaux-Arts is one of Bordeaux's most important cultural institutions. It has been fully renovated and redesigned to exhibit more artworks and welcome a wider public. This institution is an absolute must for all art history enthusiasts. The museum owns works by some of the greatest artists of Bordeaux and Europe, including Perugino, Jan Brueghel the Elder, Van Dyck, Rubens, Delacroix, Matisse, Kokoschka, Albert Marquet (Fauvism) and André Lhote (Cubism).
04 | Cap Sciences: Eureka!
Cap Sciences combines fun and culture for curious minds and enthusiasts. With so many puzzling questions to answer, the challenge of Cap Sciences is to make this complexity accessible to everyone using a range of activities. Dedicated entirely to science and technology, you will find a place for interaction as well as a centre for events, conferences and exhibitions. Want to understand and learn more about everything from biodiversity to technological developments with family or friends? Make your trip a memorable one!
05 | CAPC, the Museum of Contemporary Art

Just a short distance from Quai Louis XVIII, this museum is brimming with history and not to be missed. Outstanding thanks to its remarkable architecture, this museum offers you one of the richest contemporary collections in France. With more than a thousand artworks from the late 1960s through to the present day, CAPC has made its mark on the French contemporary art scene by organising gatherings, workshops and conferences throughout the year. This really is an unmissable stop on your Bordeaux itinerary!
> You can find comprehensive information about Bordeaux's museums here.