01 | It's easy to cave in to overly sugary or salty snacks when you're tired or stressed from travelling. However, to be at the top of your game for your business meeting, it's better to go for something full of vitamins. Consider taking portions of fruit or nuts with you to snack on while you travel.
02 | Most of us often find the first night in a new environment problematic. Place the odds in your favour by avoiding checking tablets, smartphones or other screens before going to sleep. A bit of leisurely reading can be a great way to relax.
03 | When it comes to spending, avoid any nasty surprises by checking your company's policy on reimbursing expenses carefully. Taking this precaution will enable you to make the right choices before and during your trip.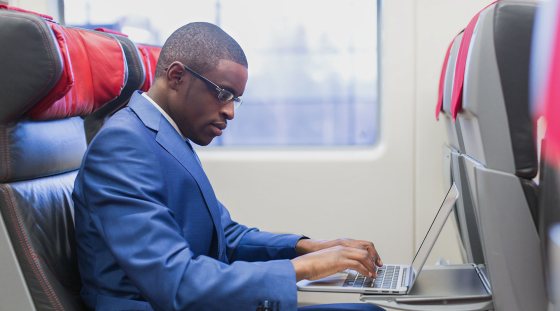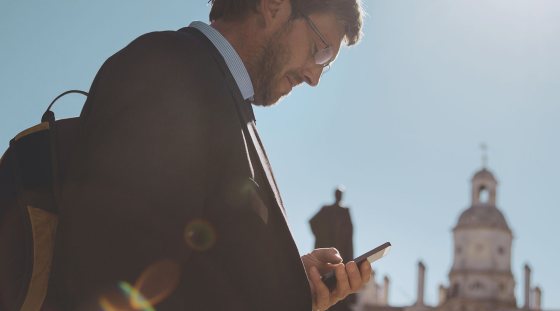 04 | Opt for accommodation in the city centre so you don't need to travel as far when you go out to eat or do some shopping. Downloading an app like Yelp can also help you find nice places to eat or have a coffee nearby.
05 | Business trips are well known for being hectic. Plan your meetings but also your free time before you go, so you can maximise your productivity while also sparing some time for a little exercise. Why not discover the city you are visiting too?
06 | Today more than ever, it's impossible to work (or even live :-)) efficiently without permanent access to our mobile devices. Don't forget your chargers or other power cables, and take a portable power bank with you so you never run out of battery.
07 | On your smartphone, take pictures or screenshots of all the maps and itineraries you might need during your business trip. In case there is no Wi-Fi connection, you will always be able to find your way easily.
08 | Last but not least, e-mail yourself a copy of all your essential documents before you go (accreditations, ID documents, etc.). If your luggage is lost or stolen, you will always have access to the most important things.