01 | Respect the "rule of thirds": when composing your photo, never underestimate just how important a three-thirds breakdown will be for the viewer of the image. Play with the lines and key points to create balanced compositions. Want to experiment? Simply activate this option on your smartphone.
02 | Take the time to immortalise the details and those spontaneous moments..
03 | If you have children, let them take photos. They have a different perspective, which will give your compositions a new angle. And it will make them very proud!.
04 | Make the most of the "golden hours"; those times of day when the light is soft and golden. This generally means the two-hour window that follows sunrise and sunset. That's when the light works its magic ♥.
05 | Use your smartphone's "tap to focus" function. This lets you keep the focus on a chosen element..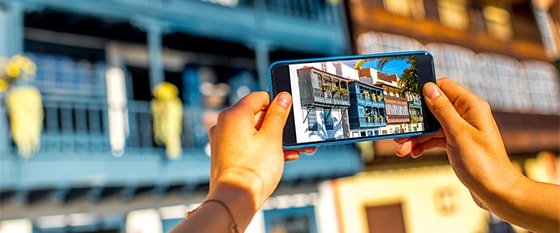 06 | Don't use the flash. Ever ;-)
07 | Use the HDR function. This setting lets you take several shots as quickly as possible automatically. An algorithm then suggests a single photo that combines the best of every photo taken in terms of areas of shadows and light.
08 | Take a "gorilla"-style tripod on board with you - it adapts to all types of terrain and can be used on any surface.
09 | Snapshot concepts: play with symmetry, water reflections, the little details (elements of street art, leaves and flowers in the trees, etc.)
10 | Try a clip-on wide-angle lens for your phone.
A bonus trick: don't be too quick to delete the photos that you think went wrong. They could have potential once they have been reframed or retouched.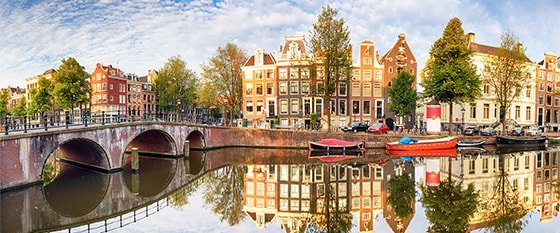 USEFUL APPS
There are dozens of apps for enhancing and improving your photos, either before they are taken or afterwards, when the time comes to edit your shots. Here is a small selection of must-have apps to download:
VSCO
This free app is overflowing with brilliant filters (some of them may have to be purchased) to enhance your photos. Top tip: play with the filter intensity to avoid watering down all of your photos. You can take a photo directly from the app to receive composition assistance, take advantage of the option for adjusting white balance, and more. VSCO also has an editing function, with tools for adjusting temperature, contrast, saturation and exposure on all your shots.
Lightroom CC, Afterlight or Snapseed
These apps provide a complete retouch solution, directly from your phone. It's so practical - you can still achieve that "spontaneous" effect without being glued to your PC. It's easy to play with exposure, temperature, saturation, etc. A little bonus? You can even change the perspective and remove marks or specks of dust from your photos.
Postagram and Mobile Postcard by Bpost
If you take photos, it's partly because you want to share them, right? With Postagram and Mobile Postcard, you can instantly transform your photos into postcards and send them straight to your loved ones! It's a step away from old-fashioned or outdated traditional postcards. And if you want to share all of your favourite moments from your travels, why not use Instagram? Post your most stunning shots and share them with us using @sncbinternational.