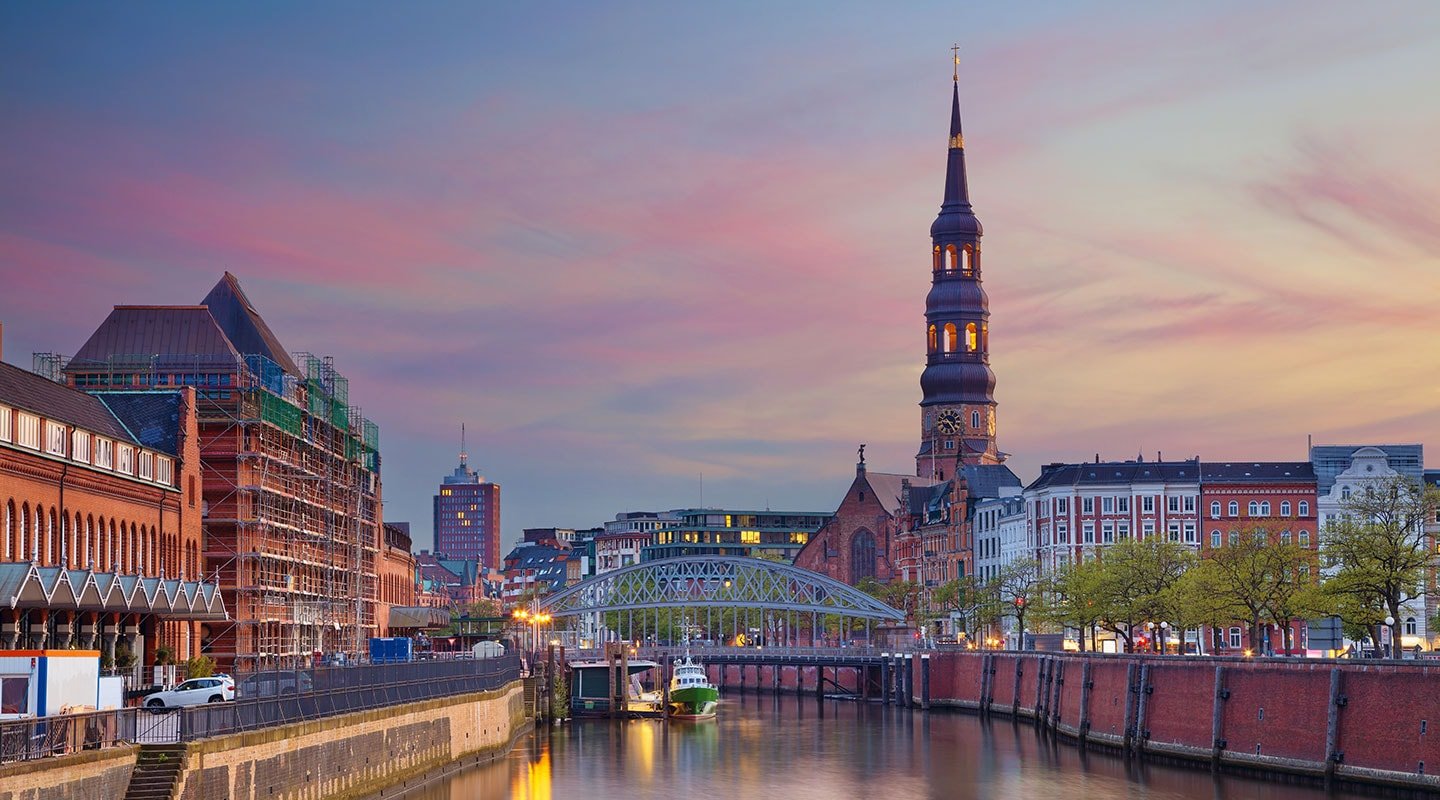 Hamburg
Hamburg
Set in northern Germany along the Elbe River, Hamburg is crossed by hundreds of canals and connected to the North Sea. The city's proximity to the sea makes it one of the best places in Germany to taste fresh fish and seafood, but there's much more to be experienced. Other reasons why you should visit include the impressive art collections in Hamburg's Kunsthalle, the UNESCO-listed Speicherstadt and the city's varied architectural masterpieces.
Prague
The Czech capital has been on the list of must-see destinations for years in a row, and 2018's not different. Not only is Prague budget-friendly, it's packed with old-world charm and history. Cobblestone streets, stunning medieval architecture and ancient town squares, picturesque bridges and lots of beer and feel-good food: this is a proper bucket list destination for many a traveller.
Leeuwarden
The city of Leeuwarden is the European Capital of Culture 2018, which means there'll be plenty special exhibitions and events to be enjoyed. The capital of Friesland boasts over 600 monuments, among which the "Oldehove", an unfinished church tower which leans even more than the tower of Pisa. And if you're a shopaholic, you'll be surprised to find a diversified offer in some 400 shops.
Aix-en-Provence
The capital of Provence is a perfect getaway from your everyday hustle. The charming old town of Aix-en-Provence is centred around the Cours Mirabeau, a picturesque boulevard lined with trees and countless cafés and restaurants. It is here you'll also find the city's largest open-air market, "le Grand Marché", three days a week. There's always a bargain around the corner.
Ghent
Rich in art, food and historic character, medieval Ghent is a Belgian destination not to be missed. Impressive monuments, picturesque canals, innovative restaurants and must-see museums are only a few of Ghent's many trump cards. If you visit during summer, you won't want to miss the 10-day Ghent Festivities in July, one of Europe's liveliest and biggest urban festivals.

The cities of Prague, Aix-en-Provence and Ghent