1. Enter the city via Liège-Guillemins train station
Liège-Guillemins, the city's main train station, is one of the most beautiful train stations Europe has to offer. This strikingly modern building, the brainchild of Santiago Calatrava, consists of glass, steel and concrete. International Thalys, ICE and InterCity trains have a stop here, so even if you only have a few minutes in between changes, make sure to admire this architectural masterpiece.
2. Visit the city's top sights
Revel in Liège's many cultural and architectural gems. Our favourites include the St. Bartholomew's Collegiate Church, an 11th century sandstone church containing numerous art works, the red-brick Grand Curtius, symbol of the Mosan Renaissance, and the imposing Prince-Bishops' Palace. The Museum of Walloon Life, set in a former monastery, is well worth a visit, as well.
3. Climb the Bueren Mountain
Despite its name, the Bueren Mountain is not a mountain, but a long staircase (374 stairs). Built in 1881, the staircase was the fastest way for soldiers to get from the top of the hill to the city centre without having to pass the city's many temptations in the form of bars and brothels… Today, if you accept the challenge and arrive at the top, you'll be rewarded with the best views of Liège.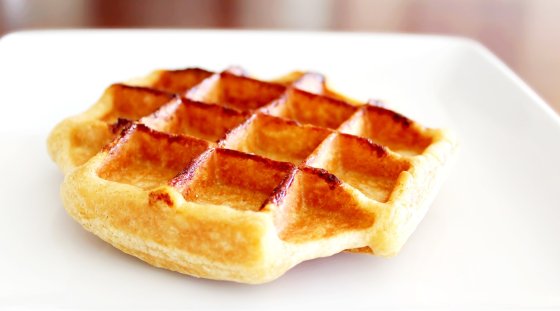 4. Try the local specialties
Who hasn't heard of the famous "gaufre de Liège"? This thick sugar waffle is a must when you're in Liège. Another local specialty you'll find here is "boulettes à la liégeoise", Liège-style meatballs covered in a sauce made with sirop de Liège, onions and vinegar. Top off your meal with a local beer like The Curtius or the Val-Dieu.
5. Le Carré
The Carré district is one of Liège's oldest. Full of restaurants, shops, bars and other entertainment venues, le Carré today is the thriving heart of Liège. By day, stroll around the lively streets while you do some shopping. At night, the Carré comes alive with party people and bar hoppers. Make sure you don't leave before you've tried a "Peket", a spirit made with Juniper berries.