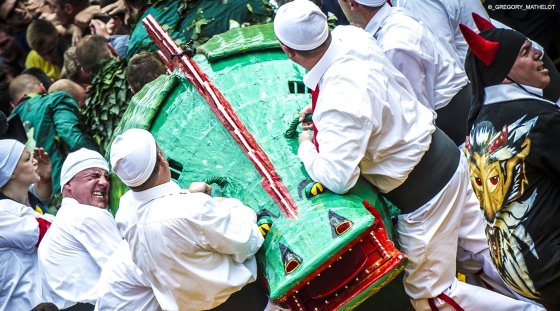 HAVE FUN
The Montois like to party – and they prove it during the big folklore celebration of the Doudou festival, during Trinity weekend (the weekend after Pentecost). This event attracts more than 40,000 visitors each year, and for the uninitiated, an entire museum is even dedicated to it.
At the heart of the historic city, the Montois often meet up on the numerous café and restaurant terraces in the Grand-Place. For bars and nightlife, Tam-Tam on Rue des Clercs, Hype on Rue des Chartriers or Citizen Fox on Rue de la Coupe are places to explore and be seen sipping a cocktail.
For night owls, Terrasse de l'Hotel and the nightclub Premium regularly organise very popular urban nights.
REFUEL YOURSELF
If you're a foodie, you won't be disappointed in Mons. With many fine restaurants on offer, from the modern canteen of Cocotte to the Smokehouse, where a real American barbecue is served, not to mention the gourmet menu available at Les Gribaumonts, it's impossible not to find a delicious meal.
And if you have more of a sweet tooth, try an Italian ice cream at Yogorino or stop off at Boule de Bleu to sample its tiramisu with speculoos.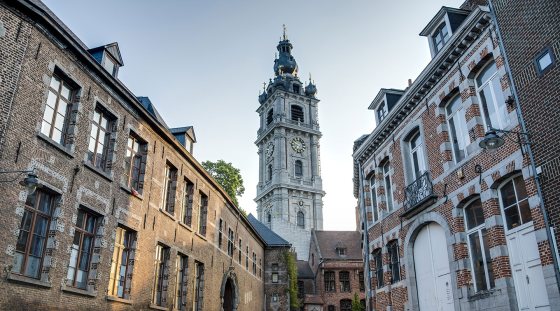 BECOME ENLIGHTENED
European Capital of Culture in 2015, Mons is packed with museums, with no less than twelve in the city.
For history fans, the Mons Memorial Museum is a must. Through an exceptional collection of almost 5,000 objects, you are able to reflect on the phenomenon of war. Good to know: it particularly caters for young children.
If you appreciate medieval architecture, a brief stroll through the city streets will lead you to the only baroque belfry in Belgium. Just a stone's throw away, discover the Collégiale Sainte-Waudru, an imposing gothic edifice consecrated to the founder of the city and home to its treasure...
Mons also has an arty side. With 2,000 m² of exhibition space, the BAM (Beaux-Art Mons) is the central hub of contemporary art in the city. Some big names in painting such as Vincent Van Gogh, Andy Warhol or even Keith Haring can be found there. Fans of design will love its major temporary exhibitions.
If you like unusual places, then the Mundaneum, a gem of Art Deco architecture and paper ancestor of the internet, will astound you. With its endless drawered cabinets, it holds a staggering amount of archives from across the world, sorted alphabetically!