Must-see museums and unmissable activities in Brussels
01 | The quintessential symbol of Brussels and Belgium, the Atomium is still the most popular attraction in the capital of Europe. Take a surreal journey through tubes and spheres and take in the frequent exhibitions. Don't forget to climb up to the highest sphere, which offers a striking and unique panorama of Brussels. On a clear day you can see all the way to Antwerp.
02 | Take a trip to the Marolles and Sablon districts, where you'll find cobbled streets packed with antique shops and world-famous chocolate shops such as Marcolini and Wittamer.
03 | If you're a fan of comics, don't miss the Comics Art Museum, a 25-year-old celebration of the artists and heroes of comic strips. It hosts numerous exhibitions all set within Victor Horta's magnificent Art Nouveau building.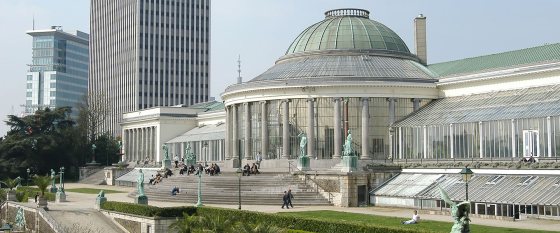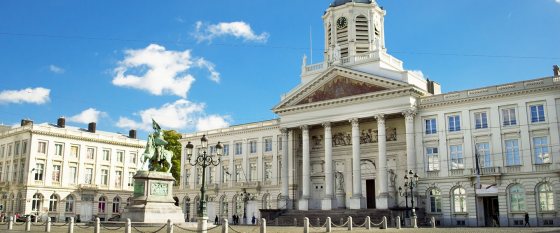 04 | Think Belgium, think Magritte. The Magritte Museum houses the most complete collection in the world, with more than 200 works of art by the artist himself.
05 | There's nothing like a trip to the local market to shake up your routine and really get into local life. Discover Brussels' varied districts and quality products in a warm environment. The most well-known markets are Châtelain, Abbatoirs and the Parvis de Saint-Gilles.
06 | The Bois de la Cambre is the park to relax or take a walk, cycle or even roller-skate – at over 300 acres, it's the green heart of Brussels.
07 | It's a window into the past, present and future of trains: Train World showcases the most beautiful pieces in the history of the Belgian Railways, and promises to be a unique experience.
08 | How can we talk about Brussels without mentioning the Manneken Pis? He's a legendary feature of the Brussels landscape, and has his own wardrobe to make fashionistas pale with envy. Situated close to the Grand Place, it's worth the visit – even if it's a quick one ;)
09 | Surrounded on all sides by the Royal Palace, Rue Ducale, the Palace of the Nation (housing the Belgian Federal Parliament) and Rue Royale, Brussels Park is full of quirks, such as the music kiosk, statues, fountains, open-air performances and water jets. Just a stone's throw away you'll find the Bozar, the Royal Park Theatre, the Sablon quarter and the Magritte Museum.
10 | If you're a fan of shopping, you can't afford to miss Louise, Porte de Namur and Bailli. From luxury stores to hip boutiques, you'll definitely find what you're looking for!